Susan Van Allen's love for Italy stems from her maternal grandparents, who emigrated from Southern Italy. She was born in Newark, New Jersey, and grew up on the Jersey shore amidst wonderful food and drama. When she first stepped off the train into Roma Termini in 1976, she got hooked on Italian travel. Since then she's explored the country up and down the boot–visiting relatives, immersing herself in the country's masterpieces and culture, taking language and cooking classes, and going on boating, biking, and hiking adventures. She's written about Italian travel for many media outlets, including National Public Radio, Town & Country, AFAR, Tastes of Italia, Chicago Daily Herald, several Travelers Tales anthologies (including Best Travel Writing), and CNN.com. Van Allen also writes for television, and was on staff of the Emmy winning sitcom Everybody Loves Raymond. When she's not in Italy, she is based in Los Angeles, where she lives with her husband and makes scrumptious lasagnas.
NEW RELEASE!
There's la dolce vita in all Susan Van Allen's books and the latest, "50 Places in Rome, Florence, and Venice Every Woman Should Go" is no exception." – Rudy Maxa
Discover the best places in Italy's Big Three with a savvy traveler girlfriend by your side…
Click HERE to read more.
*************************************************************************************************
 GOLDEN WEEKS IN ITALY:
For Women Only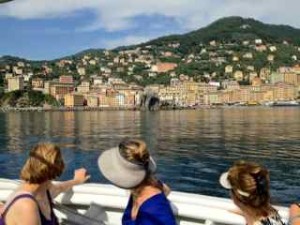 Small group tours, custom-designed and led by author Susan Van Allen, giving female travelers the chance to experience Italian pleasures to the max.
Come Along for a Golden Week in…
Raves for Golden Weeks…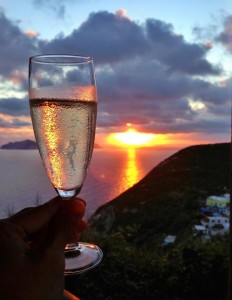 A marvelous trip from start to finish."– Carole V, New York

Perfection! You gave us what you promised and then some. I think the biggest compliment was that I didn't want to leave" — Diana V, Oregon
Fantastic! A great combination of busy and relaxing."– Lisa, Illinois
After spending several days with Susan I came to realize her love for Italy is as deep as the Mediterranean, she is as warm as the sun that sets in Capri…"– Gale O., Vermont
This trip was clearly designed by an artist–everything flowed along beautifully, a delicious transformational experience of La Dolce Vita!"–Helen S., San Francisco, California
Amazing…All my passions were enlightened at each breathtaking stop…I recommend it highly."–Rita M., Estero, Florida
Andiamo!
In Collaboration with Perillo Tours, America's Leading Tour Operator to Italy for 70 years.
To reserve your space, or for more information, contact Irene today at: Irene@perillotours.com or 855-784-7687.