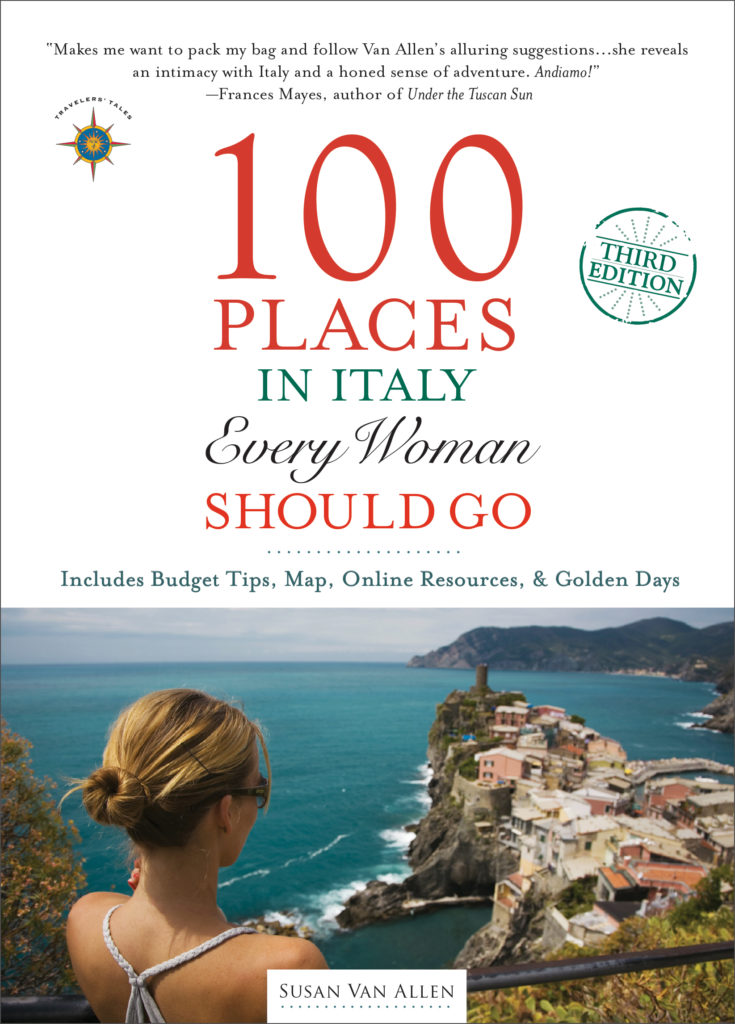 Refreshed and Updated, with Golden Days & a New List of Favorites.
One of the most innovative and fascinating travel guides dedicated to Italy… – Select Italy
Don't go to Italy without reading this! — Kathy McCabe, Editor and Publisher, Dream of Italy Travel Newsletter
CLICK FOR MORE BOOK INFO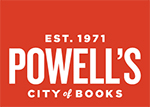 My love for Italy began at a dining room table in Newark, New Jersey: Sunday dinners at my maternal grandparent's house. Amidst the deliciousness, opera blaring, and hands flying through the air, I felt the soul of the Bel Paese: An Abundant Delicious Heart.
Traveling to Italy for over 40 years, I've met so many who are captured by the Italian soul. Women tell me: "Italy feels Like home." Home in the sense of a place where we are understood, where we are ADORED. Yes, we get IT the moment we step off the plane—surrounded by a culture that's been adoring the feminine since the earth was cooling. From Venus=Goddess of Love and Beauty, to the Madonna=Mother of Compassion, to every mamma. No wonder why we enjoy it so much.
In 100 Places in Italy Every Woman Should Go, I've selected pleasures that range from temples where goddesses have been worshiped, masterpieces that glorify females, spas, beaches, and gardens for relaxing breaks, artisan shopping that showcases centuries-old traditions, wine bars and jazz clubs, cooking and craft classes, active adventures, and more. It all adds up to an entertaining guide to inspire you to follow your mood, and create the Italian vacation of your dreams…Buon Viaggio!
*************************************************************************************************
 GOLDEN WEEKS IN ITALY:
For Women Only
I've custom designed these small group tours to give female travelers the chance to experience Italian pleasures to the max.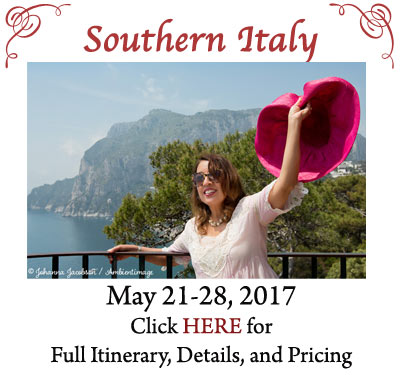 Raves for Golden Weeks…
My thanks to Susan Van Allen for making her book come to life!!! I thoroughly enjoyed every moment of this Golden Week. Susan's heartfelt desire for everyone to enjoy their time was evident each and every day. — Jolene B, California
Susan made me feel like every detail of this week was planned for me personally. I did have reservations about going on a scheduled tour, but was delighted to see the activities were not rigidly dictated by time constraints. I was not rushed through to keep to a strict schedule, but allowed enough time to enjoy each activity. I also appreciated the amount of free time that was built into the schedule. It allowed me to personalize my experience in this beautiful city. Perfect. — Laura S., Alabama
A marvelous trip from start to finish."– Carole V, New York
Perfection! You gave us what you promised and then some. I think the biggest compliment was that I didn't want to leave" — Diana V, Oregon
Fantastic! A great combination of busy and relaxing."– Lisa, Illinois
After spending several days with Susan I came to realize her love for Italy is as deep as the Mediterranean, she is as warm as the sun that sets in Capri…"– Gale O., Vermont
This trip was clearly designed by an artist–everything flowed along beautifully, a delicious transformational experience of La Dolce Vita!"–Helen S., San Francisco, California
Amazing…All my passions were enlightened at each breathtaking stop…I recommend it highly."–Rita M., Estero, Florida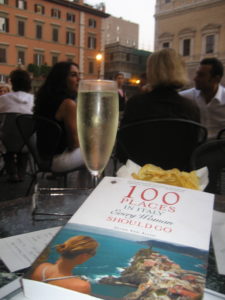 Andiamo! = Let's Go!
In Collaboration with Perillo Tours, America's Leading Tour Operator to Italy for 70 years.
To reserve your space, or for more information, contact Irene today at: Irene@perillotours.com or 855-784-7687.