Ciao Amici!
Happy to tell you that the 6th year of the Discover Italy panel at the New York Times Travel Show was a huge success. We: me, Kathy McCabe of Dream of Italy, Beth Rubin of Select Italy, Brandon Shaw (The Roman Guy), and Kenny Dunn (Eating Europe Tours)–loved sharing our experience and travel advice with the packed house of Italy enthusiasts….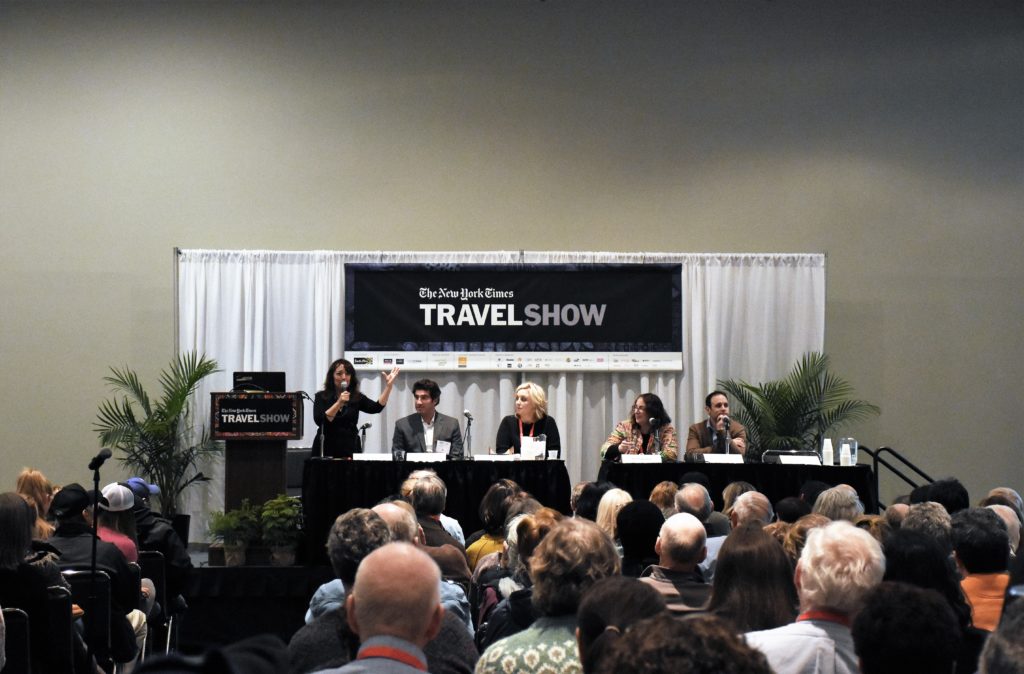 It was such a fun, informative session, full of laughs, and great questions from the audience, that ended with us sharing some tips on how to save money. We're all ears when it comes to that!
*Book your train tickets early (for the big city to big city routes). Like plane fares, prices go up the closer you purchase to departure. And go ahead and ride 2nd class–there's not such a big difference between 1st & 2nd on Italian trains. Check out http://www.trenitalia.it or http://www.italotreno.it to reserve.
*Rent a manual car–automatics are so much more expensive! Go to http://www.autoeurope.com for sales…
*Stay at an agriturismo  (working farm), which immerses you in Italian rural life…with prices that may start around 30euros, including meals! Here's a great way to start searching: http://www.agriturismo.it
*Get in on the Aperitivo tradition. Many bars and restaurants in Italian towns and cities offer a "Appy Hour" where a free buffet (salamis, cheeses, etc) can be enjoyed for the price of one cocktail. You'll notice signs for them as you wander around…
*Go South! Excluding the Amalfi Coast, hotels and restaurants in southern Italy, places like Naples, Puglia, Calabria, and Sicily are much lower priced than northern Italy.
AND, lucky for us, as of today 1euro = $1.07 — the lowest it's been in years!
Time to book your trip…
Wishing you all Happy 2017 Italy travels, and hope to meet you next year at The Show!