Ladies!
2015 is Your Year to Experience La Dolce Vita
with author Susan Van Allen!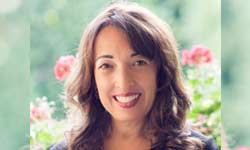 Custom designed and led by Susan,
for women to enjoy the pleasures of the Bel Paese to the max!
* Small Groups

Maximum 14–Great for friends to share a special time together and solo travelers to meet and share the wonderful experience with fascinating women
* Luxury Hotels

Only unpack once, be taken care of by an expert staff in lovely surroundings
* Exquisite Itineraries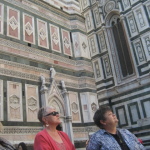 Blending art, culture, delicious food and wine, fabulous shopping, a cooking class, and a relaxing spa day
* On Italian Time…No rushing around



Golden Weeks are about immersing yourself in a destination, meeting and interacting with locals, balancing group adventures with free time to discover and enjoy Italy according to your desires…
Soulful Sorrento / Marvels of Capri / Fascinating Pompeii /
Treasures of Napoli /
Blissful Spa Day in Ischia / Countryside Cooking Class / World's Best Pizza!
Masterpieces that Glorify Females / Chianti Cooking Class /
Luxury and Artisan Shopping /
Ceramics Painting Workshop / Countryside Spa / Fantastic Wines!
CLICK HERE for Itineraries, Details, and Pricing…
In Collaboration with Perillo Tours, America's Leading Tour Operator to Italy