Last May, I had the great pleasure of discovering Acerenza, Basilicata…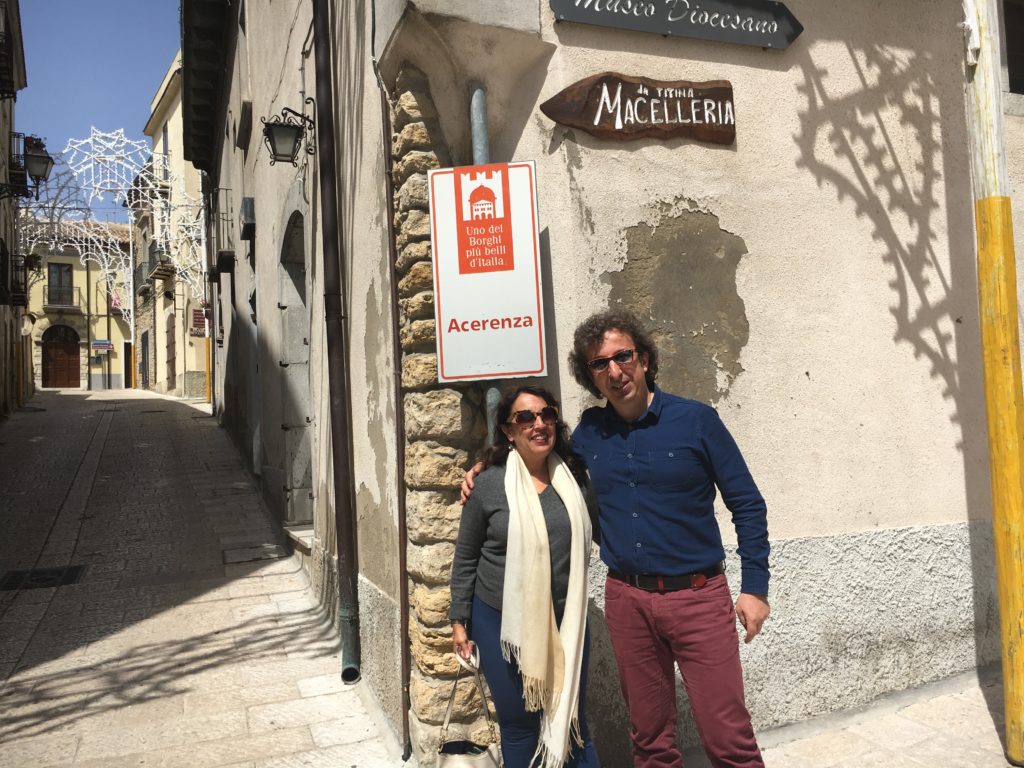 AND to meet the mayor=Sindaco Fernando Scattone! The hilltop treasure is one of a group of villages designated by I Borghi Piu Belli d'Italia=The Most Beautiful Villages in Italy, which includes small hidden places up and down the boot that have maintained their architectural, cultural, and culinary traditions over the centuries. The Roman lyric poet Horace, born near Acerenza, described this spot as "an eagle's nest", perched above fertile plains, olive groves, surrounded by rivers.

I can walk from one end of the walled medieval village to another in about ten minutes…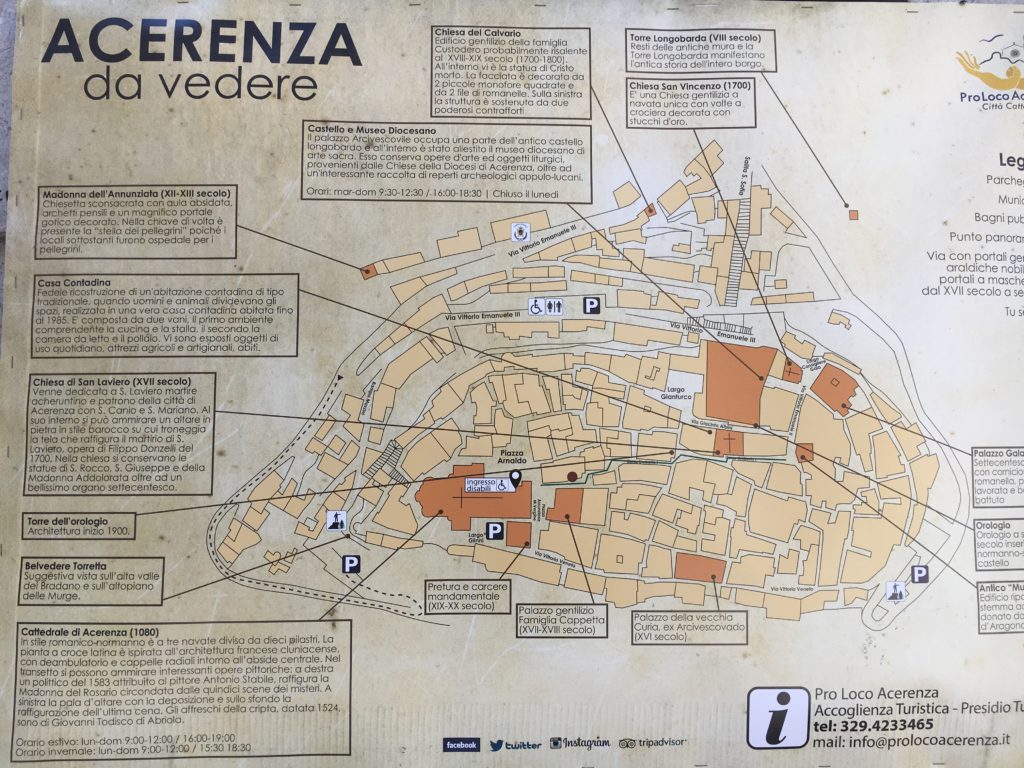 But it's so pleasant to take my time and stop to meet the welcoming locals, for a caffe at Fossato…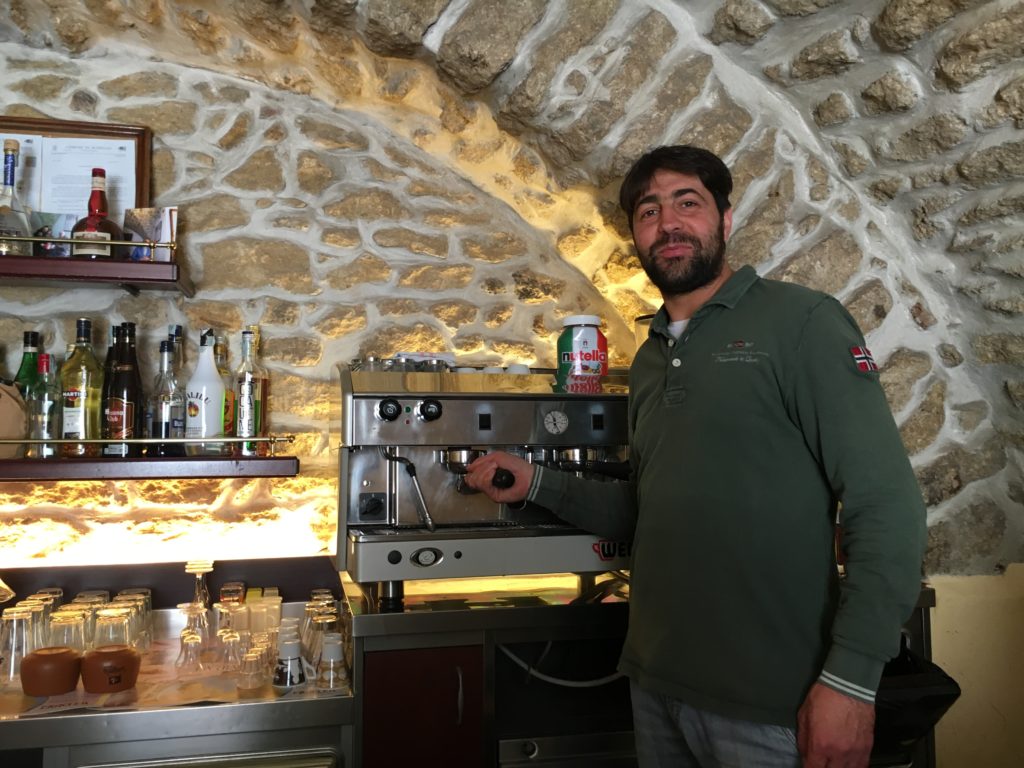 At the bakery…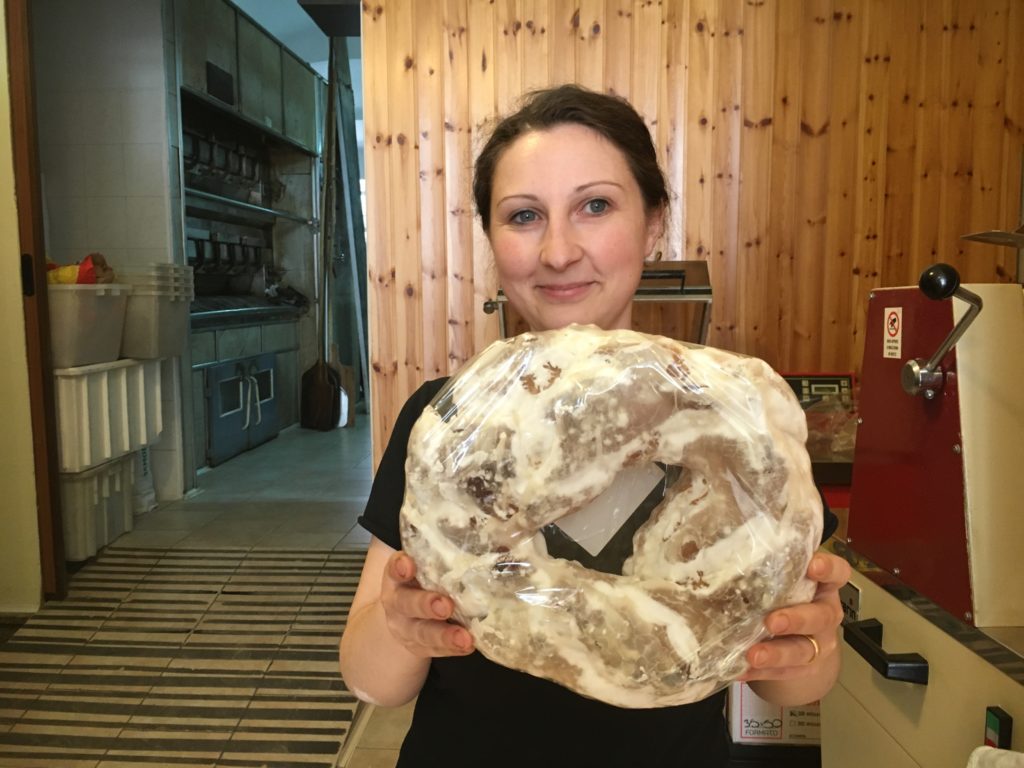 And then there's Antonio, who shows me around the impressive Museo Diocesano–where stunning Greek vases and religious treasures are displayed…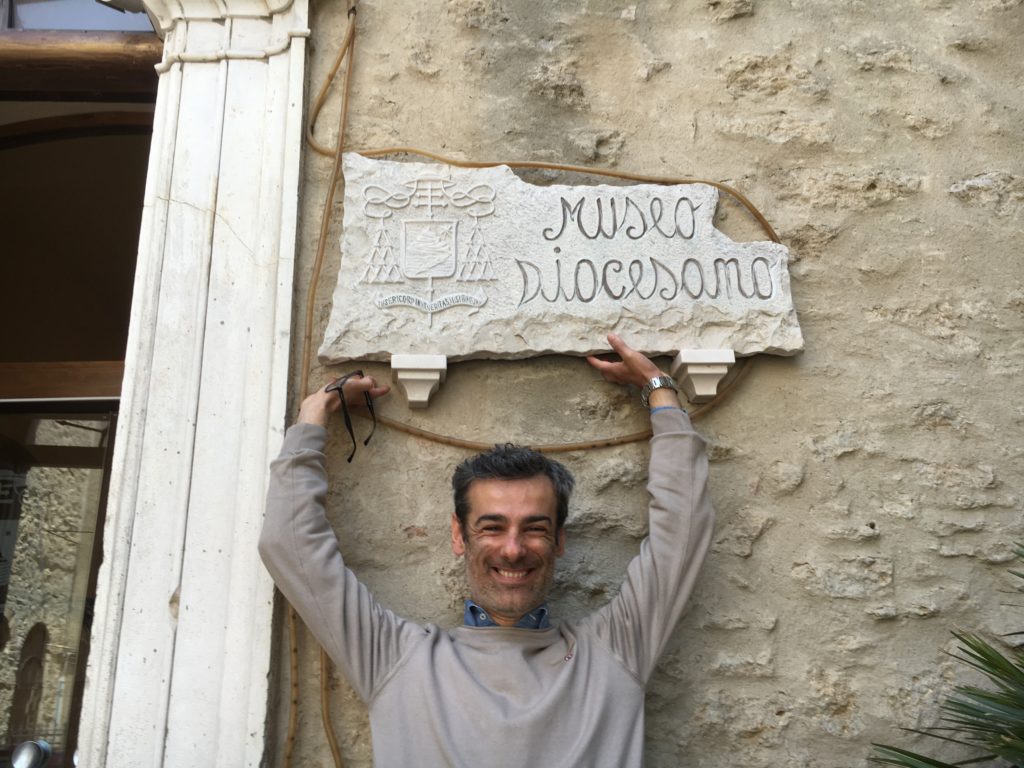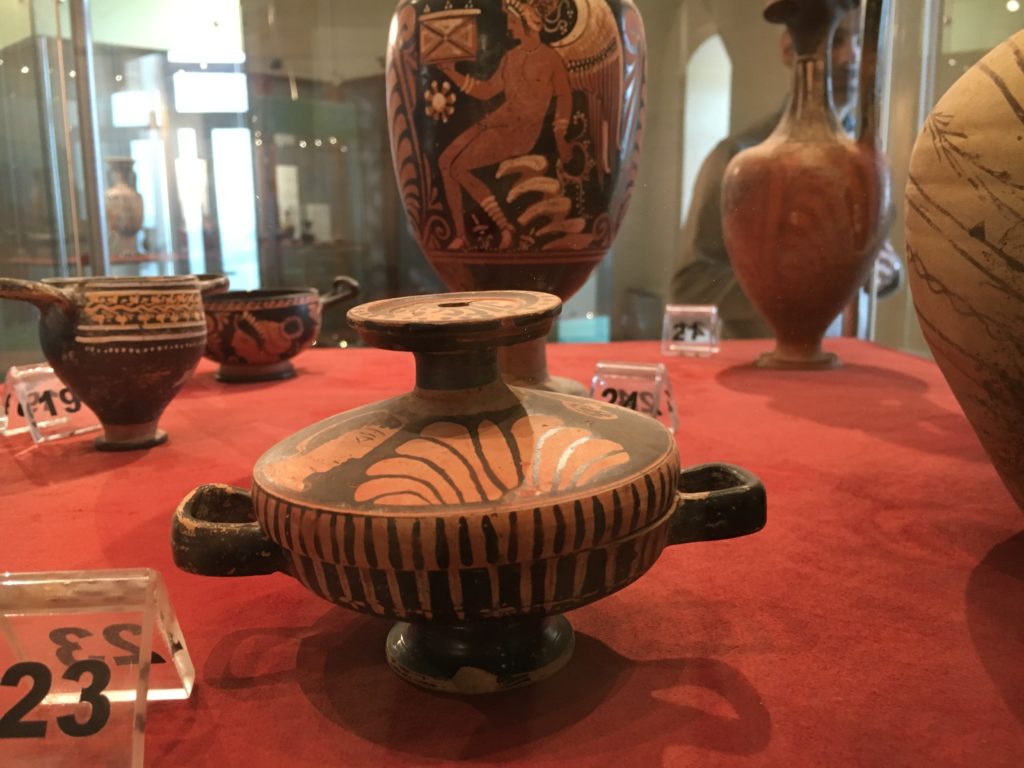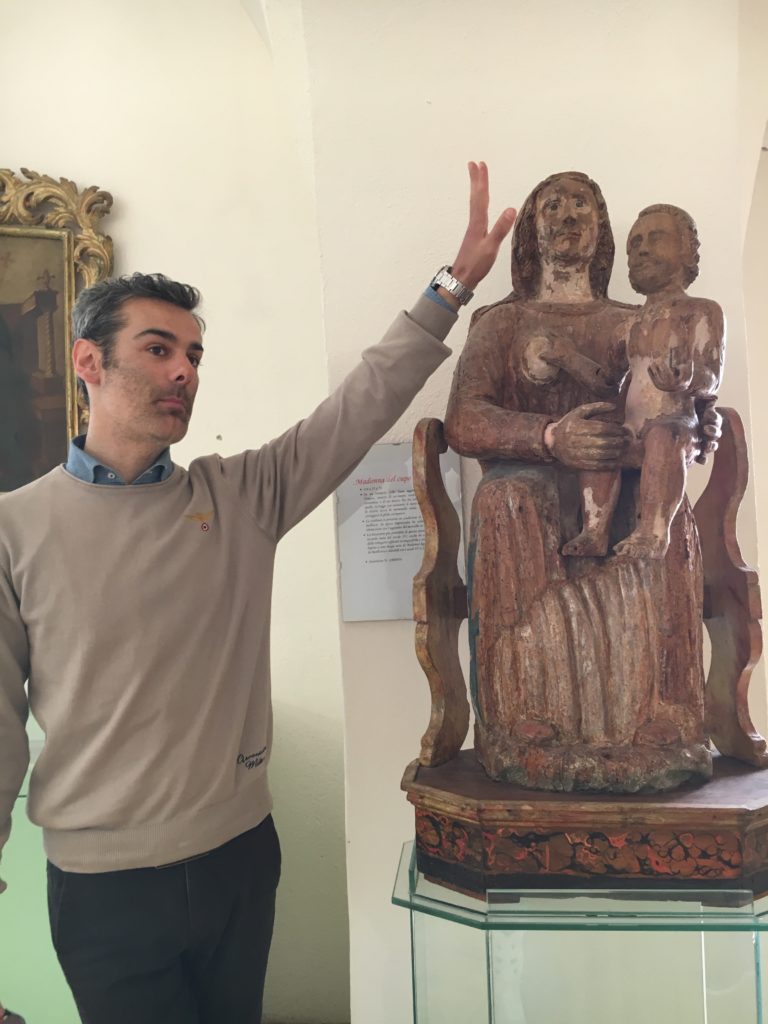 The blockbuster attraction of Acerenza is its eleventh century Cattedrale, dedicated to the Madonna of the Assumption and Saint Canio.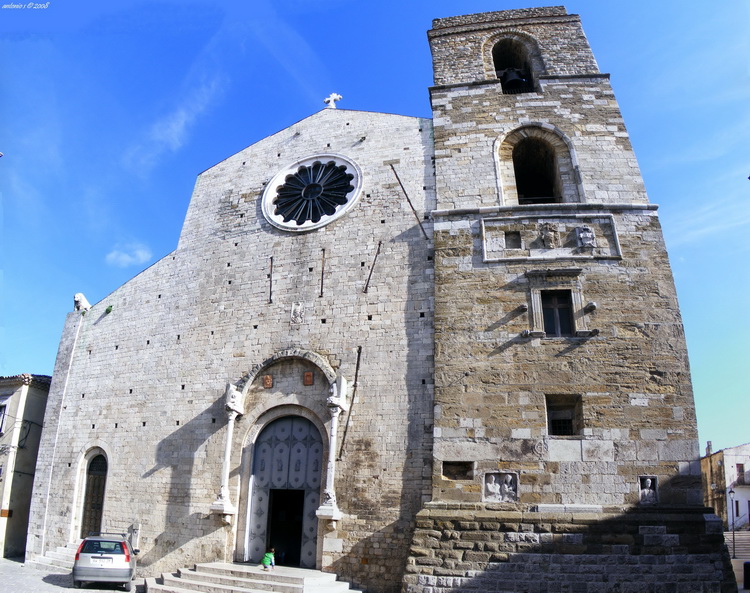 It's architecture was inspired by the Abbey of Cluny in France, and it remains one of the finest examples of Clunaeic-Romanesque architecture in all of Italy. Some say that the name of the region, Basilicata, came from this church, that was classified as a Basilica in the Middle Ages, when Acerenza held the area's judicial power. Steps below the sanctuary lead to a Renaissance crypt–gorgeously sculpted and frescoed, shown to me by my lovely guide, signorina Antonella D'Andria of the ProLoco,
In the crypt is the tomb of Sant' Canio. His staff, that can be seen through this glass enclosure, has been known to miraculously move! Though not while we were there…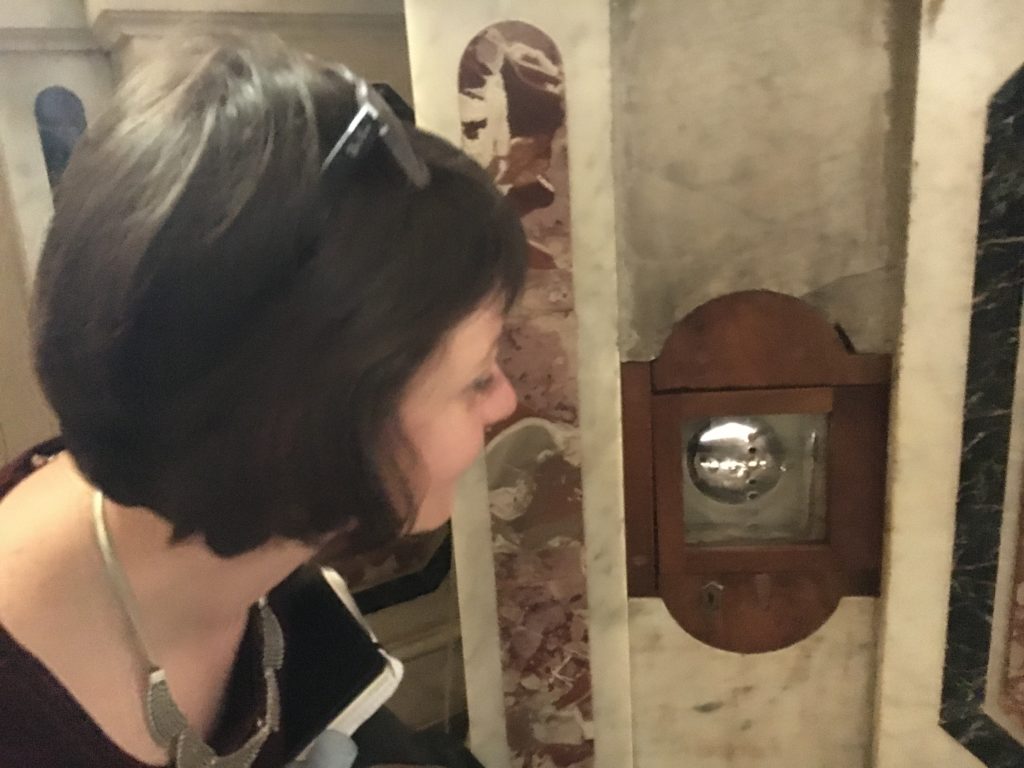 For an extraordinary lunch, just around the corner from the Duomo, is Ristorante al Duomo, (Largo Glinni 13, 0971 741402), where excellent local wine and specialties are served…cured meats and mozzarella…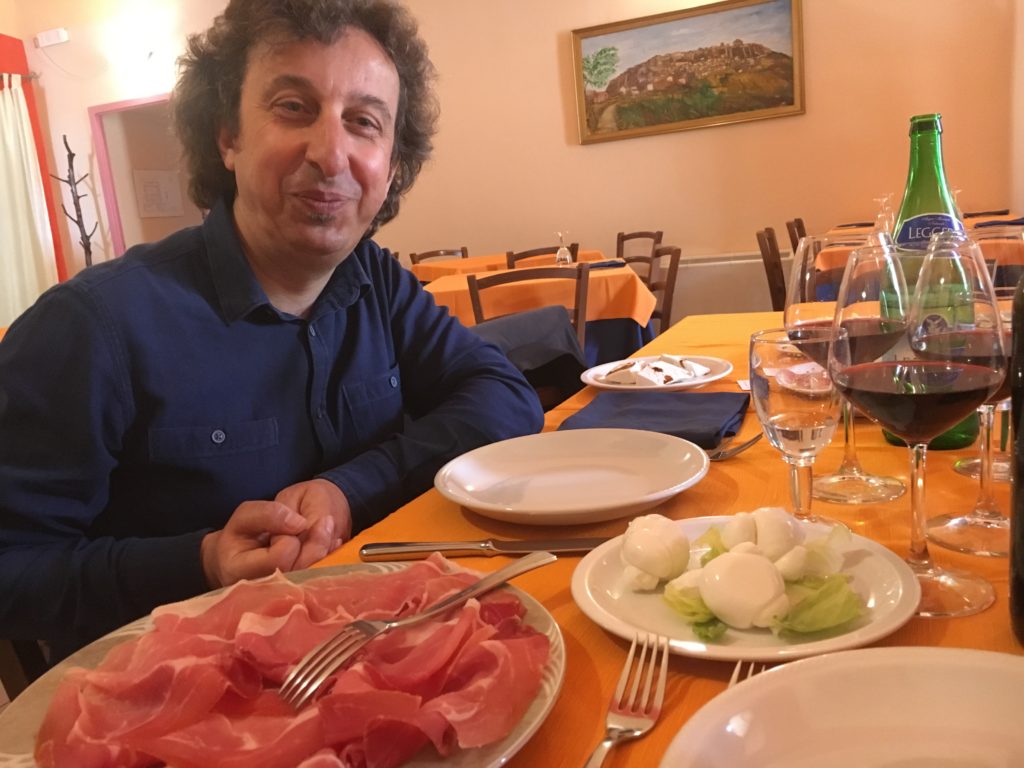 Homemade pasta with spicy sausage and mushrooms…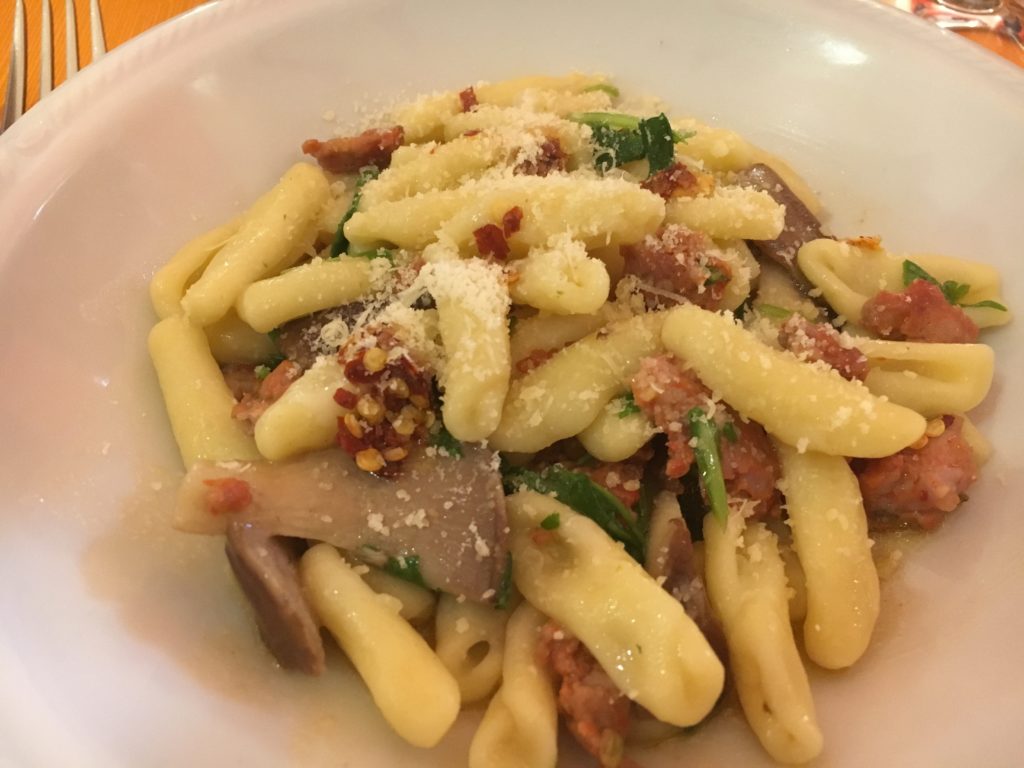 A luxurious place to spend the night, in nearby Forenza, is the Masserie del Falco
,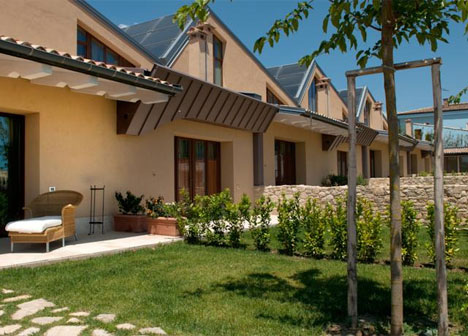 that has a spa, cooking school, surrounded by splendid rolling hills…and outdoor dining…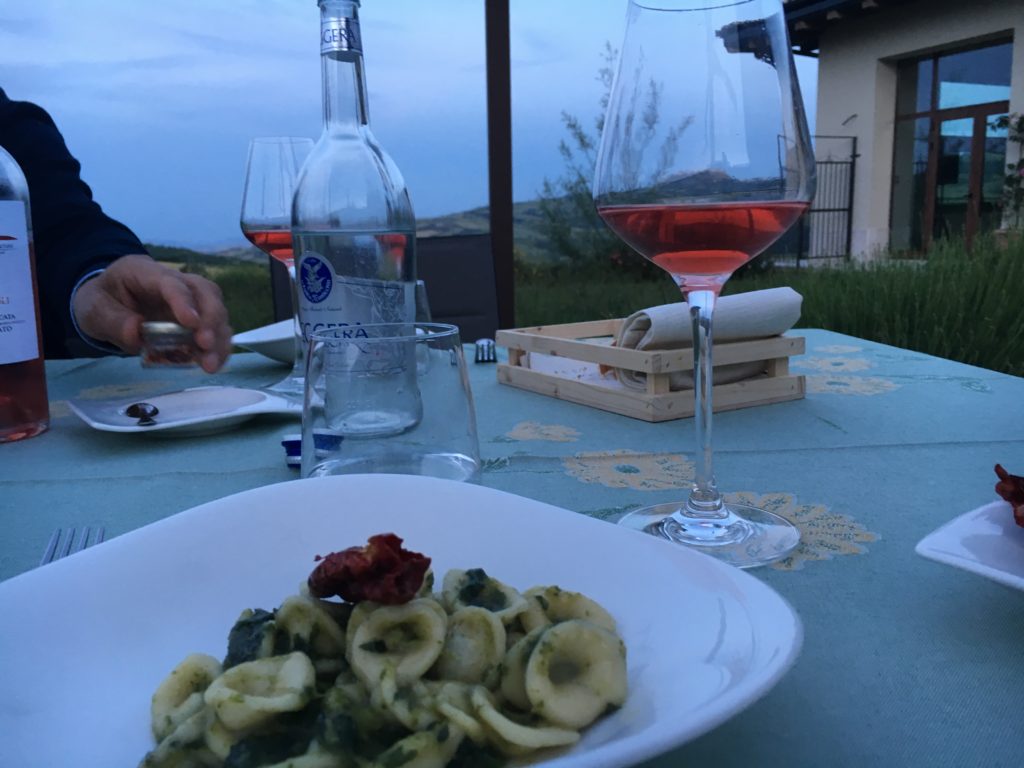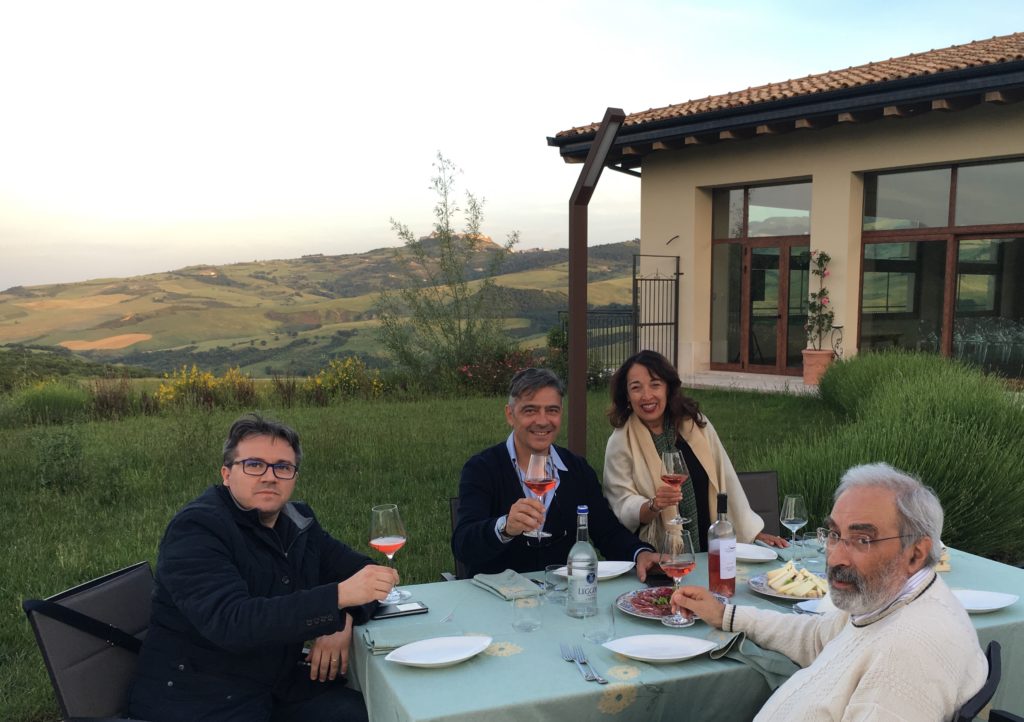 Stay tuned for more on Acerenza…in the meantime, for more info: http://www.prolocoacarenza.it