These beautiful summer days have me dreaming back to days on the island of Ponza, aka The Roman Capri…The 7km squiggle off the coast of Lazio may look minor on the map,…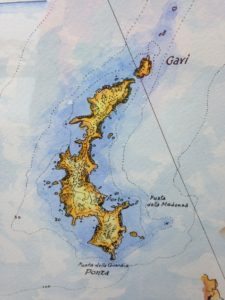 but Ponza has long been a major summertime paradise for pleasure-seeking Romans. Its port is one of the most enchanting in the Mediterranean, where travelers can hop on boats for rides around a dramatic rocky coastline, stopping to sun and swim at dreamy beach coves and indulge in fresh seafood at rustic eateries.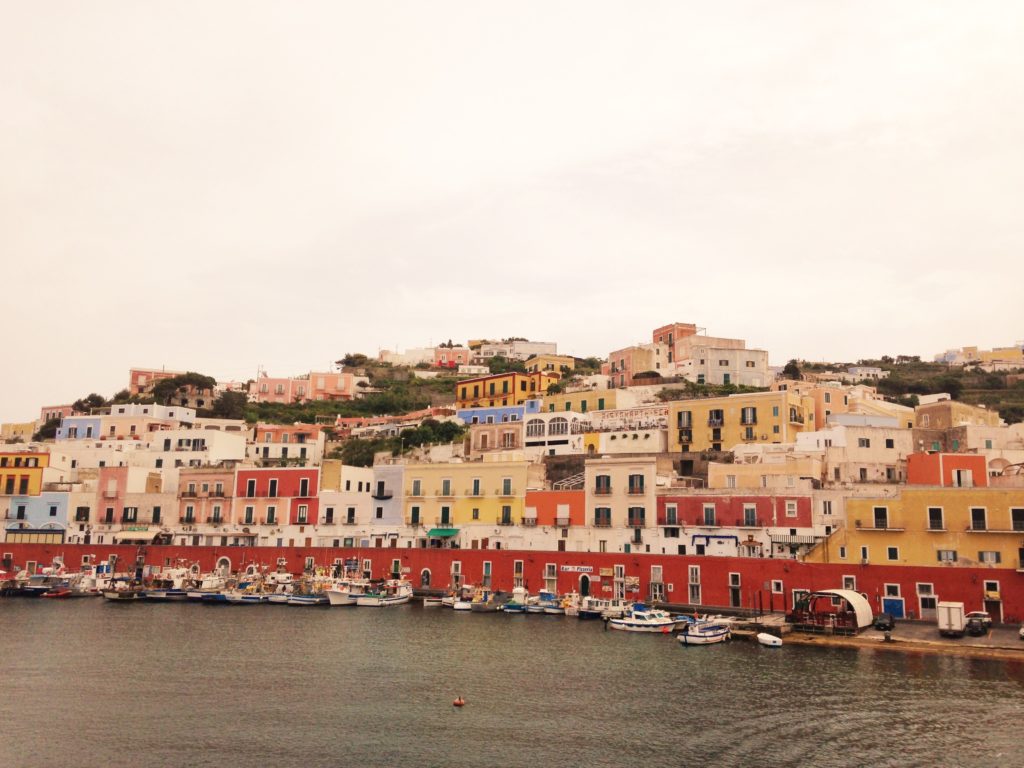 Unlike Capri and so many other popular Italian summertime destinations, Ponza remains truly Italian, folksy, and budget-friendly. Spicy history adds to its allure: Homer wrote that Circe lived here and seduced Odysseus to stay for a year, Pontius Pilot bred moray eels in the island's caves, and it was a place of exile for naughty empresses and Fascists, including Mussolini.
We reached it by ferry boat from the Lazio port town of Formia, (www.laziomar.it — Slow boat takes 2-1/2 hours, fast boat = 1 hour 20 minutes), arrived, and checked into the nearby Piccolo Hotel Luisa…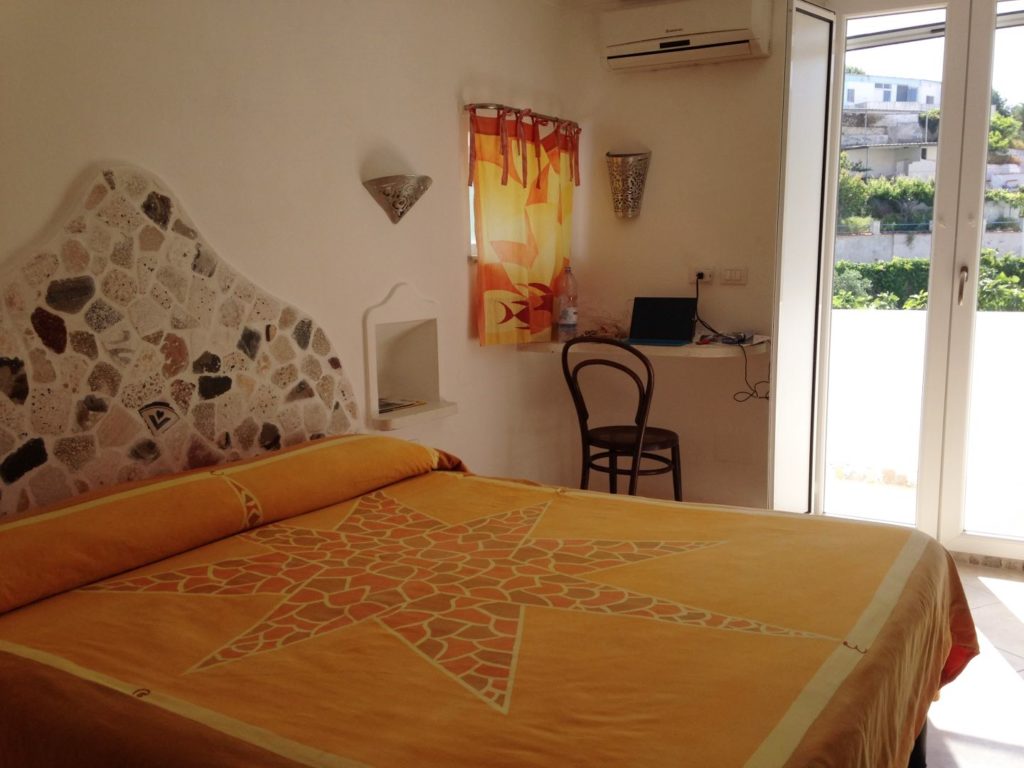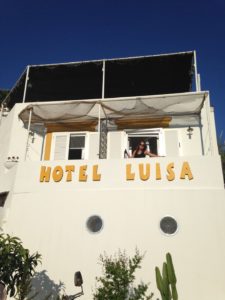 Where Luisa, her mamma and bambina were a delight…
And breakfasts delizioso…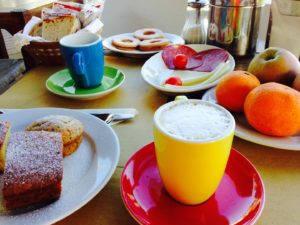 The best way to explore is by boat…We hopped one for the closest beach, Frontone…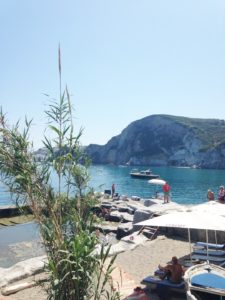 Where Enzo served us the most fantastic grilled tuna…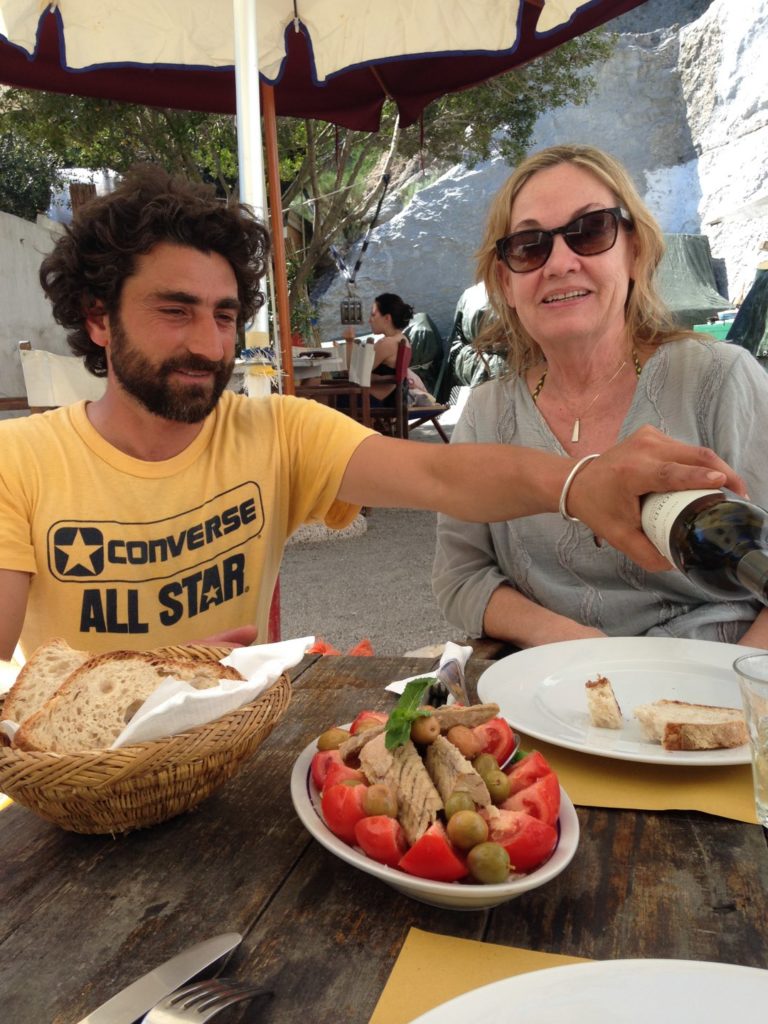 An easy bus ride along a winding road took us to Piscine Naturali…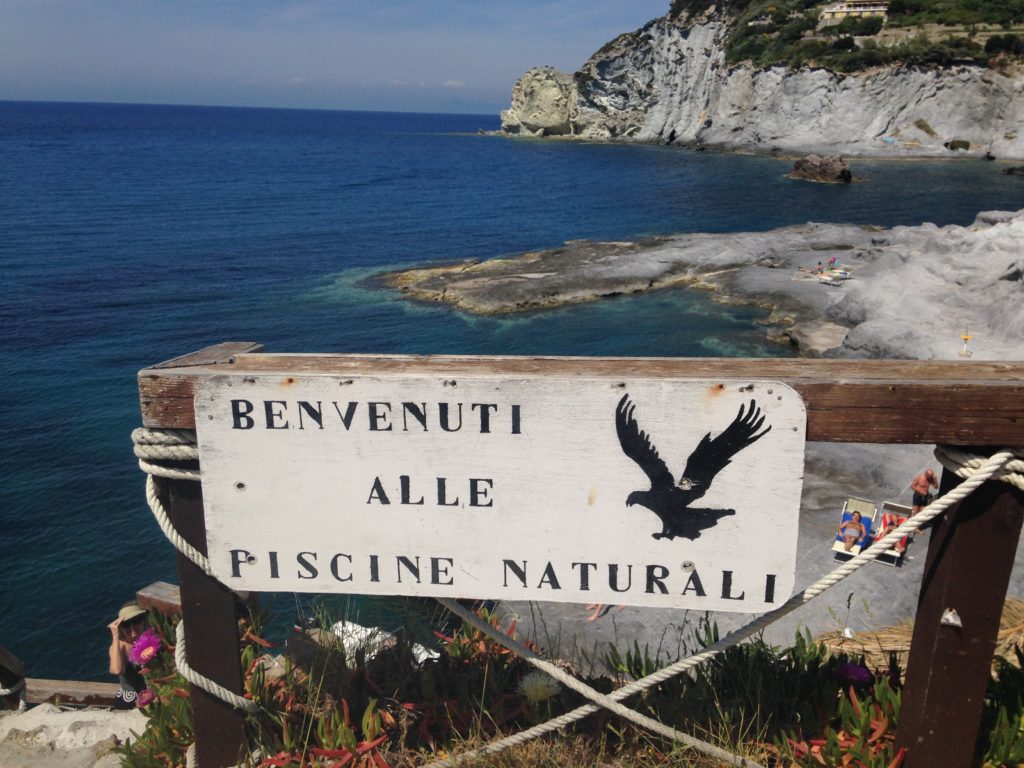 where it was glorious to swim in natural pools formed by the rocks…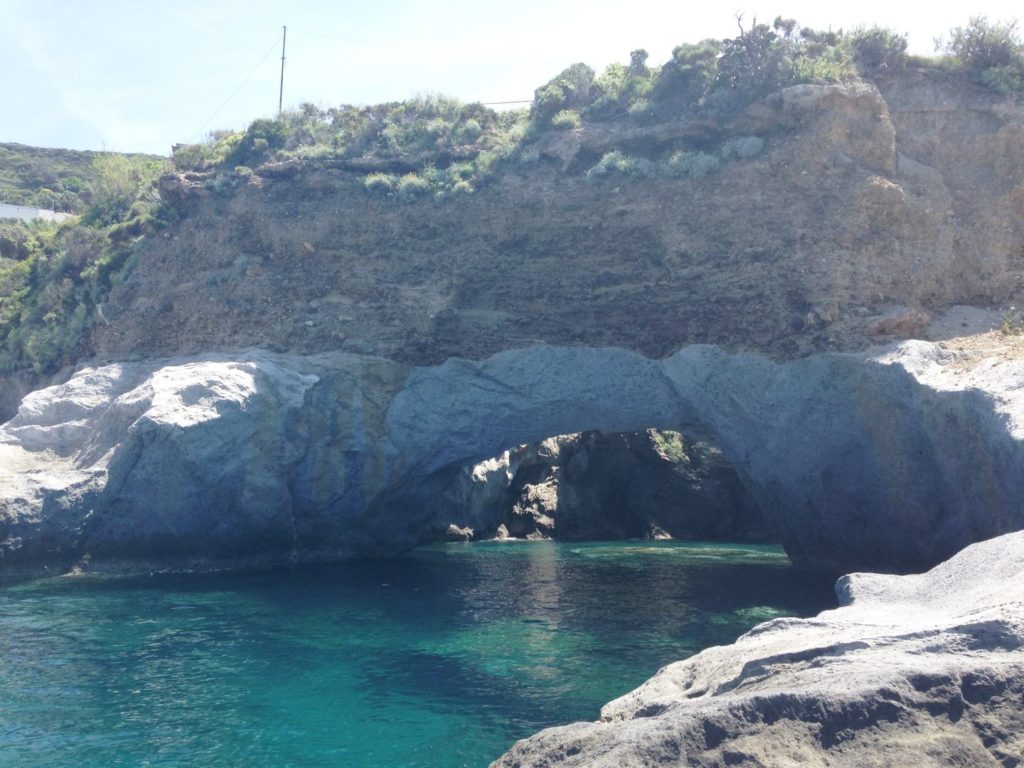 The most amazing/blissful experience was boating around the island, thanks to Barcaioli Ponza, gasping at the rock formations…Pilates Grottos…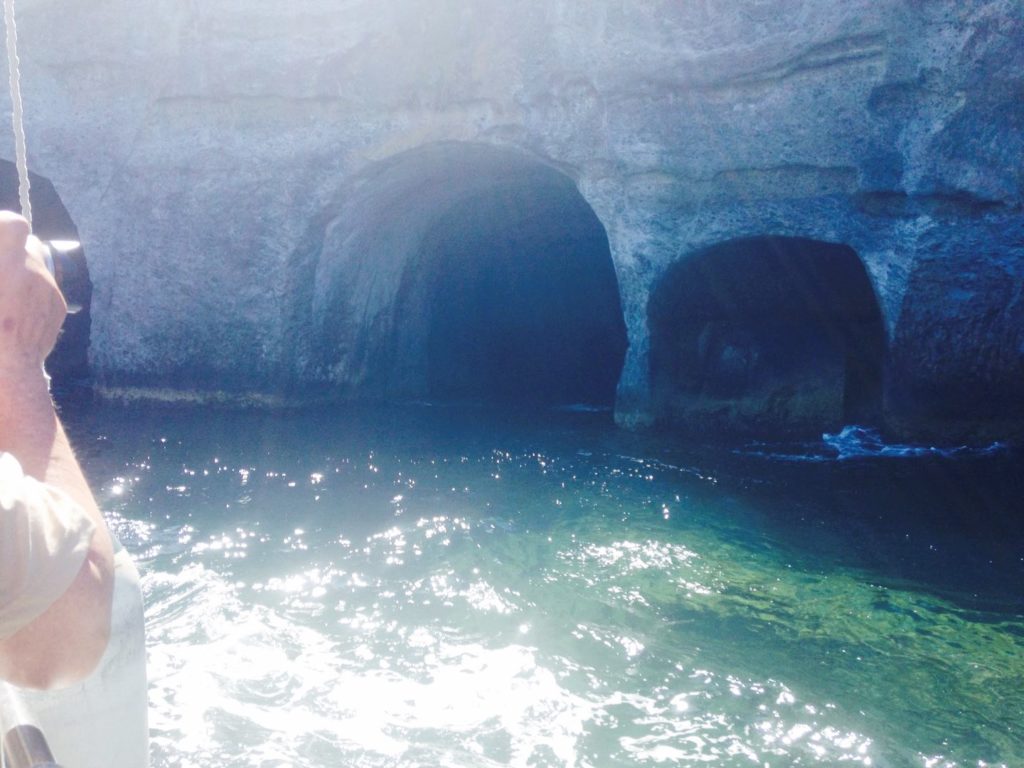 The ever-changing colors of the sea…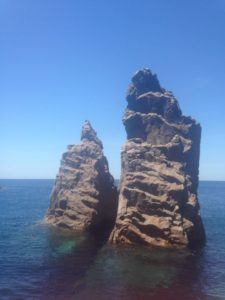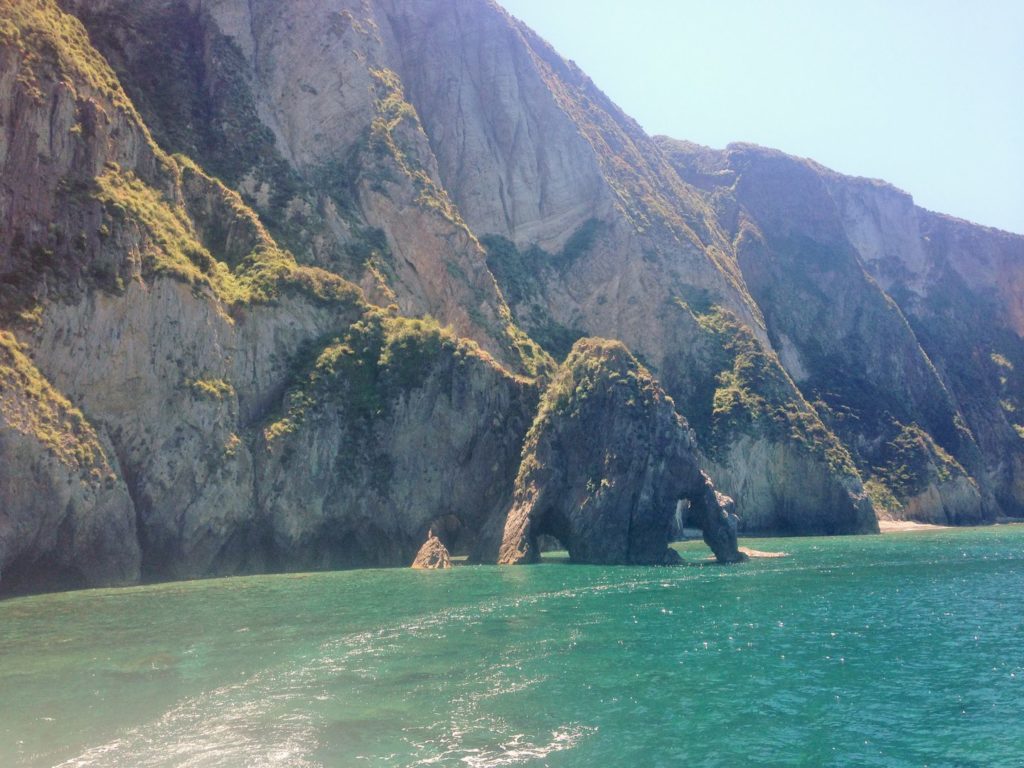 with a stop on the beach of nearby Palmarola island…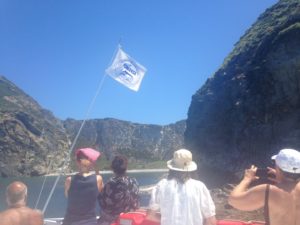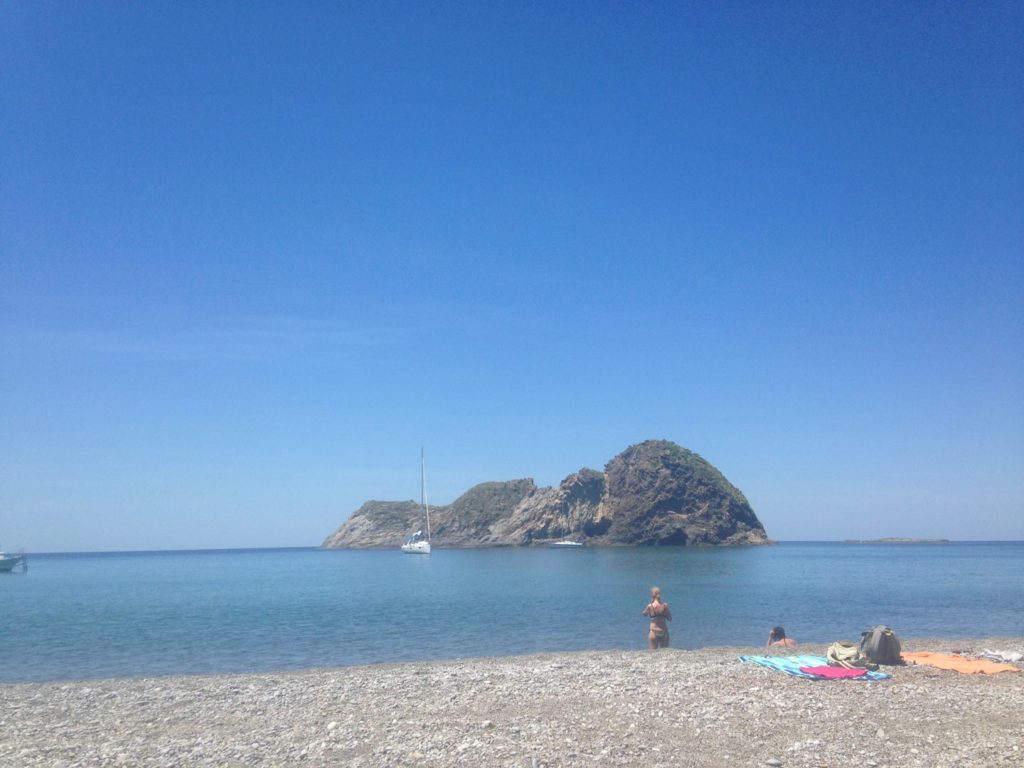 While we were swimming, the boat's captain made pasta, to eat on board in the shade of a cove, a natural cathedral…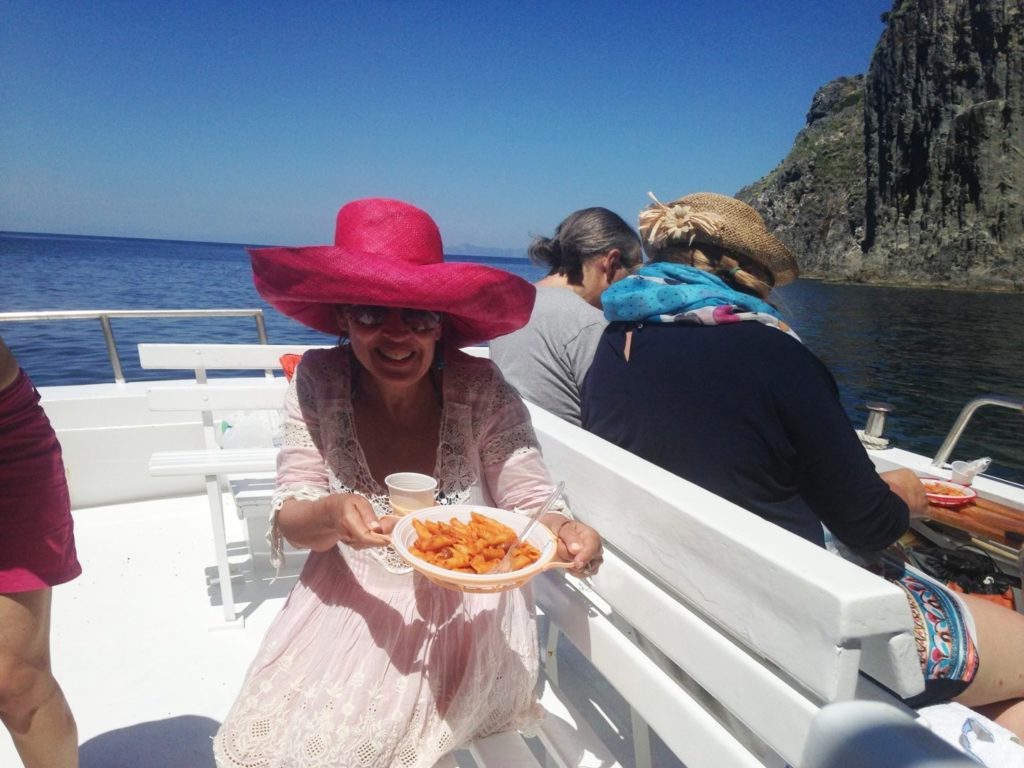 There were perfect evenings at the harbor for sunset cocktails…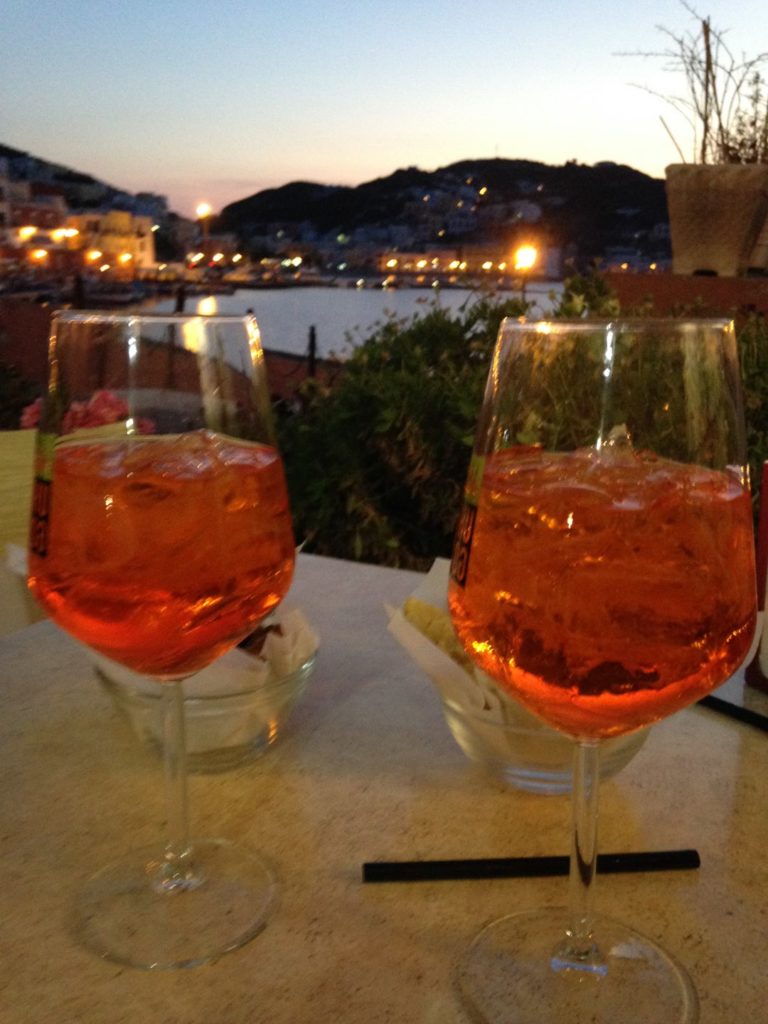 AND the most extraordinary dinner by starlight at Ristorante Eea…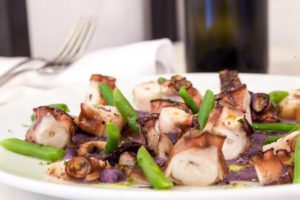 I hope you get to this Paradise soon…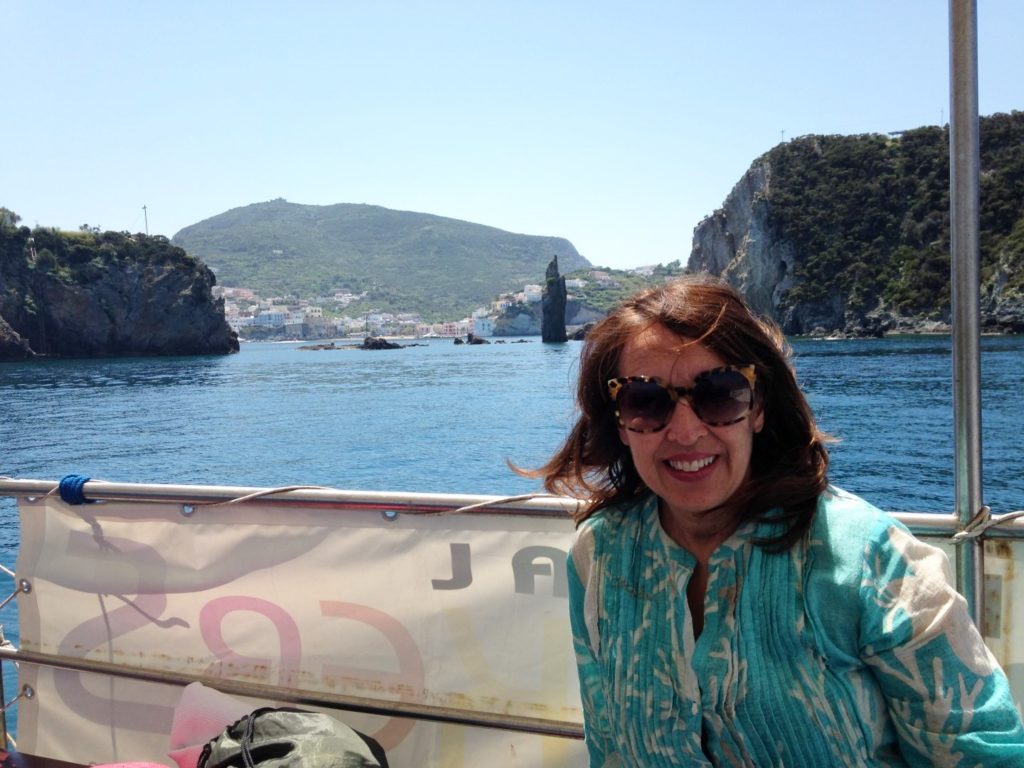 CLICK HERE FOR MORE INFO: PRO LOCO PONZA 
AND more extraordinary places to visit in 100 Places in Italy Every Woman Should Go…