View from our window in San Quirico d'Orcia…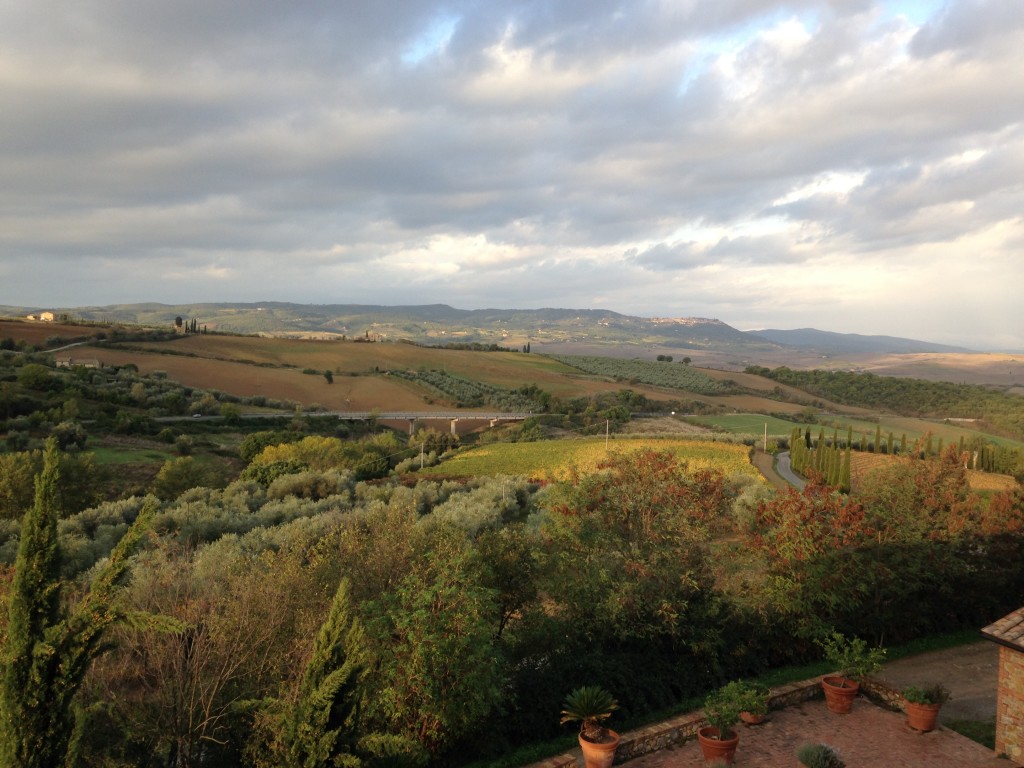 OUR meaning me and my two sisters. We'd not traveled together since our days as Jersey Girls when Daddy would be at the wheel of the Country Squire Station Wagon and we'd go from West Long Branch, New Jersey to the beach at Cape May where the sand was LIKE AN ASHTRAY!
MANY years later, we rendezvoused at the Rome airport and picked up the keys to a gem-of-a- White Volkswagen from Auto Europe. What I love about this company is that they are partnered with the best car rental places all over Italy, so you get a range of choices for models, the best prices, and always great customer service. As we headed south to our home base of San Quirico Val d'Orcia, I started out driving–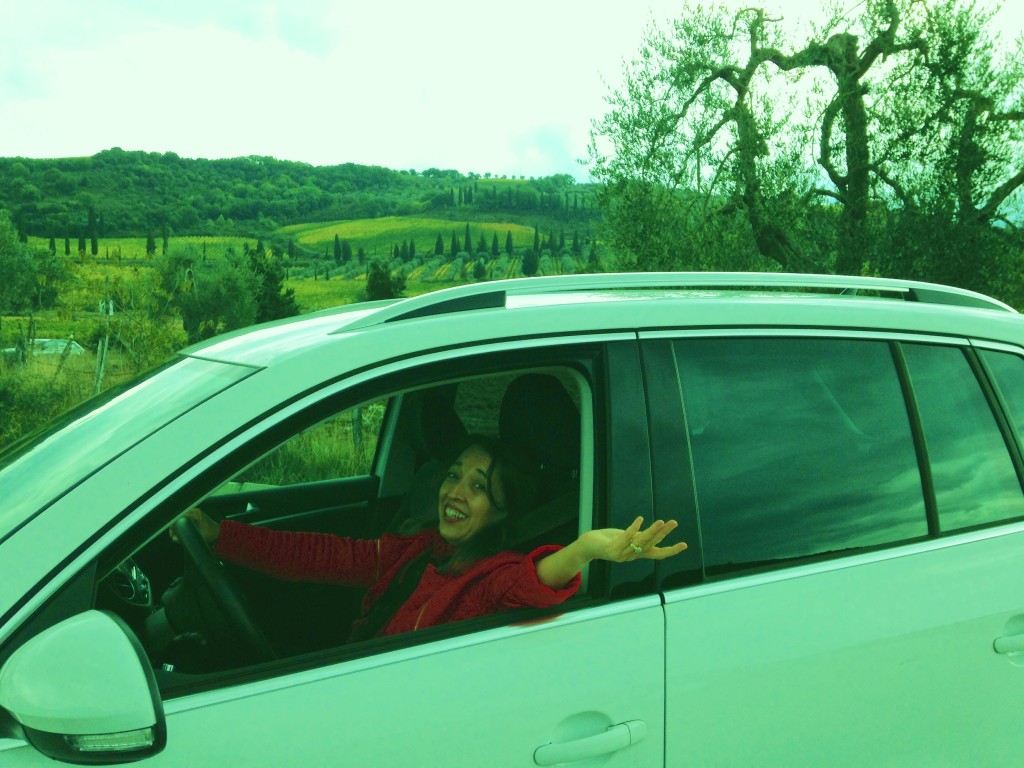 But soon our roles became clear:
Older sister Pam, Driver. Younger Sister Patti, navigator, sometimes driver.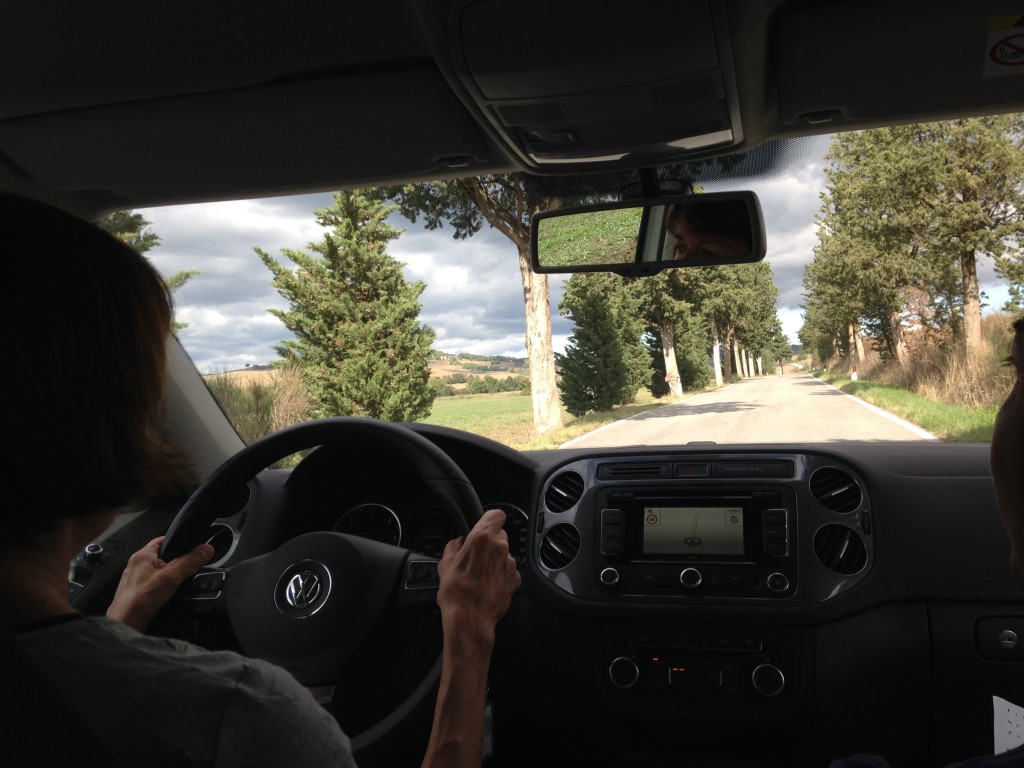 And ME in back seat gasping and making sure we pulled over plenty to stop, get out, and take it all in.
Having a car is key to discovering the Val d'Orcia, an area so beautiful it was named a UNESCO World Heritage site. Close to our San Quirico base, was the spa town of Bagno Vignoni, beloved by Romans in Imperial Days–AND it is said Saint Catherine herself took the waters there…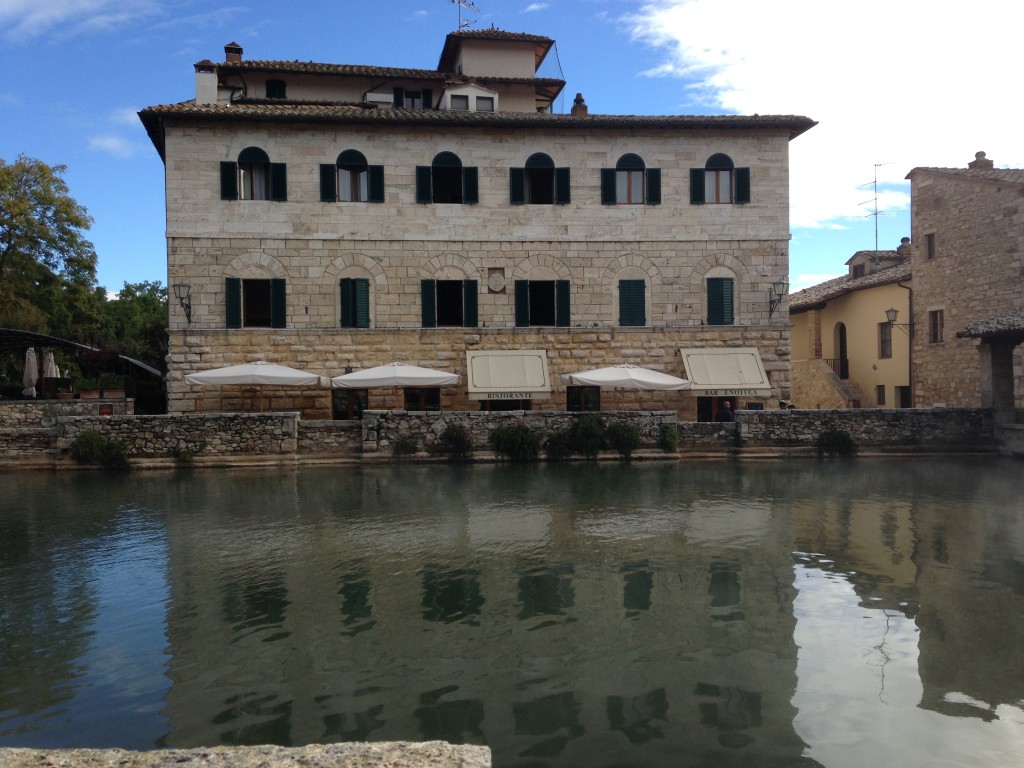 We soaked nearby the main square at the Hotel Posta Marcucci==PERFECT stop for a morning of bliss…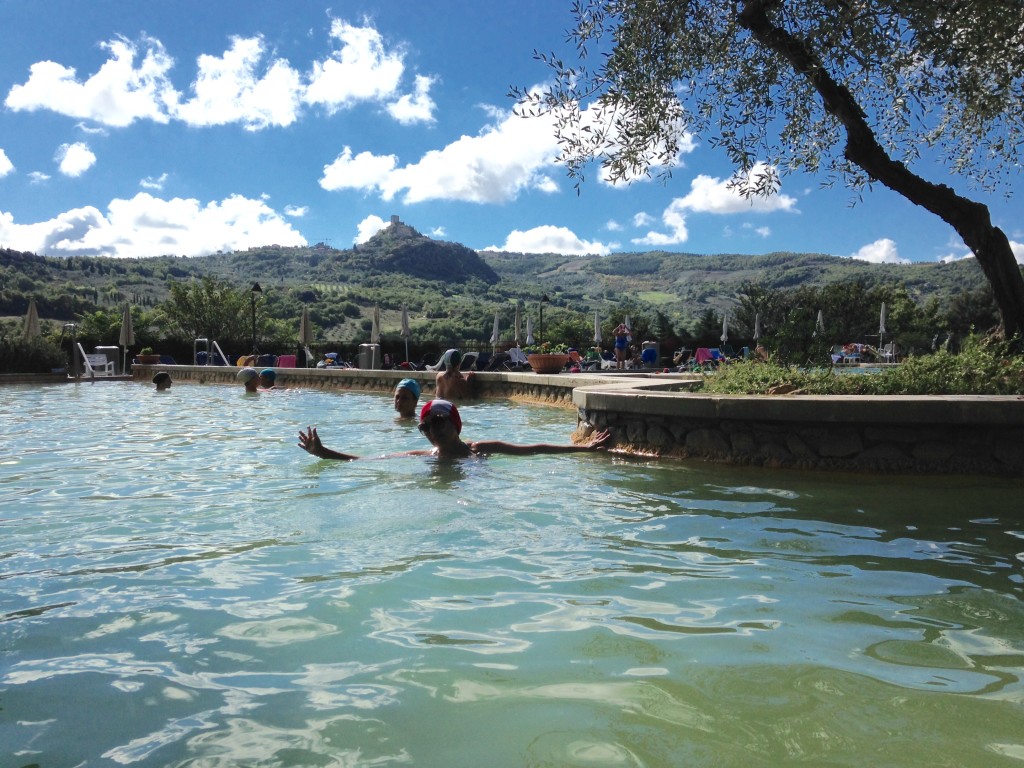 A half hour drive away, we had decliciousness at the revered Osteria La Porta in Montichiello, where Daria Capelli reigns over one of Italy's best restaurants. The ravioli, garnished with black truffle shavings is legendary.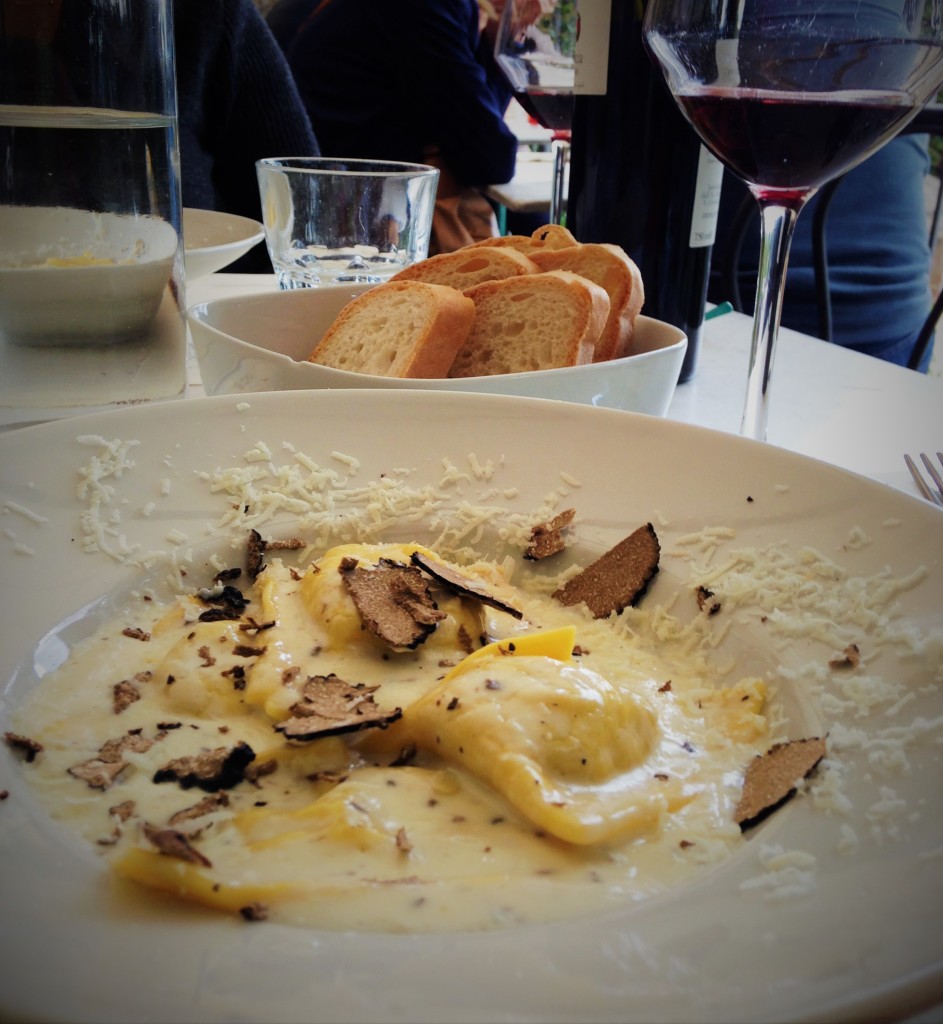 We drove over to the hamlet of Montefollonico to take a delightful class at Tuscan Women Cook, where we learned the art of making traditional pici=thick spaghetti from a local signora.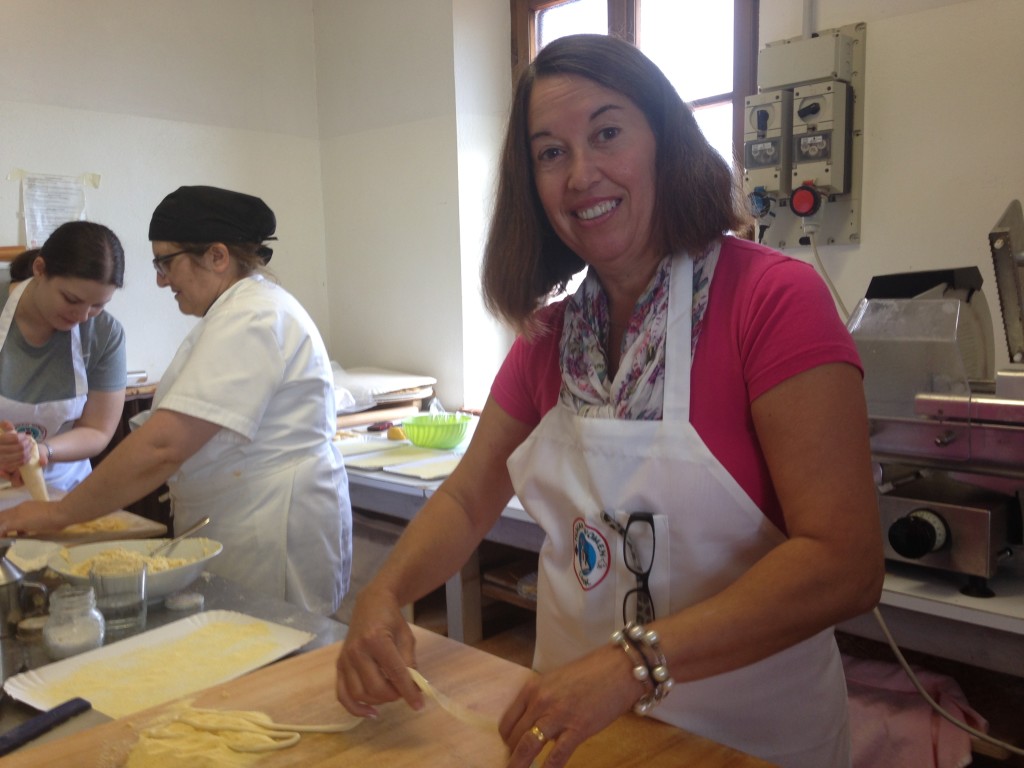 We visited the award-winning Casato Prime Donne winery in Montalcino. It's entirely run by women and besides the fabulous Brunello wine, there is stunning artwork in the vineyards.

Of the many highlights, there was hearing the monk's chant at Sant'Antimo abbey—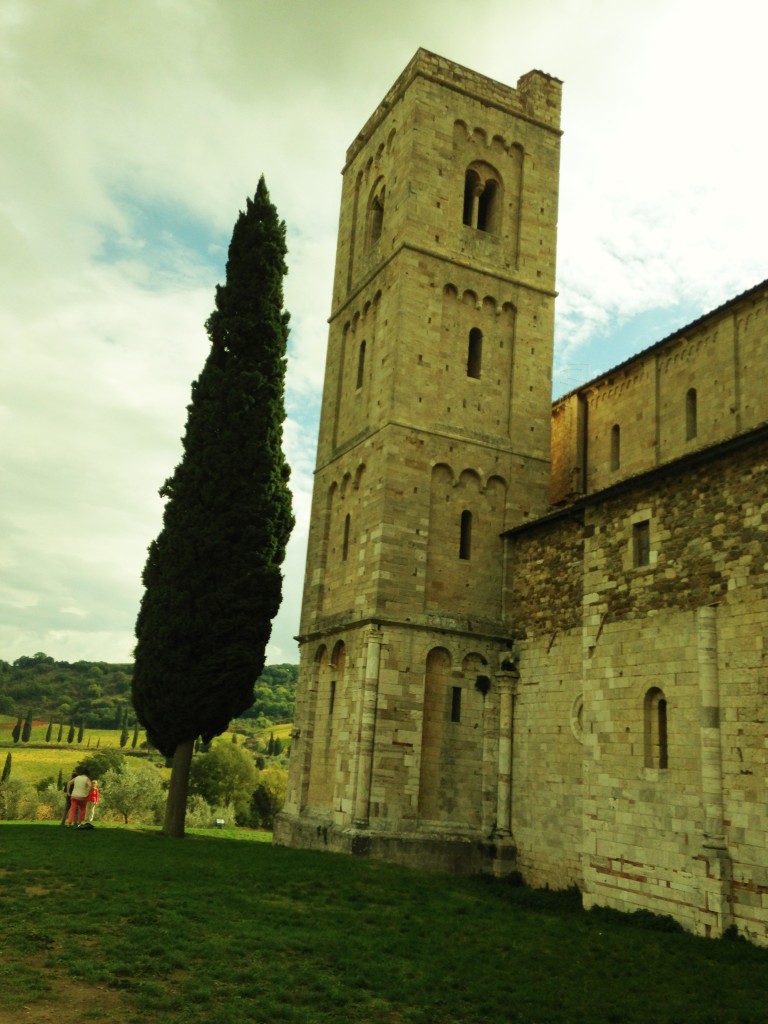 Buying the best pecorino cheese in Pienza…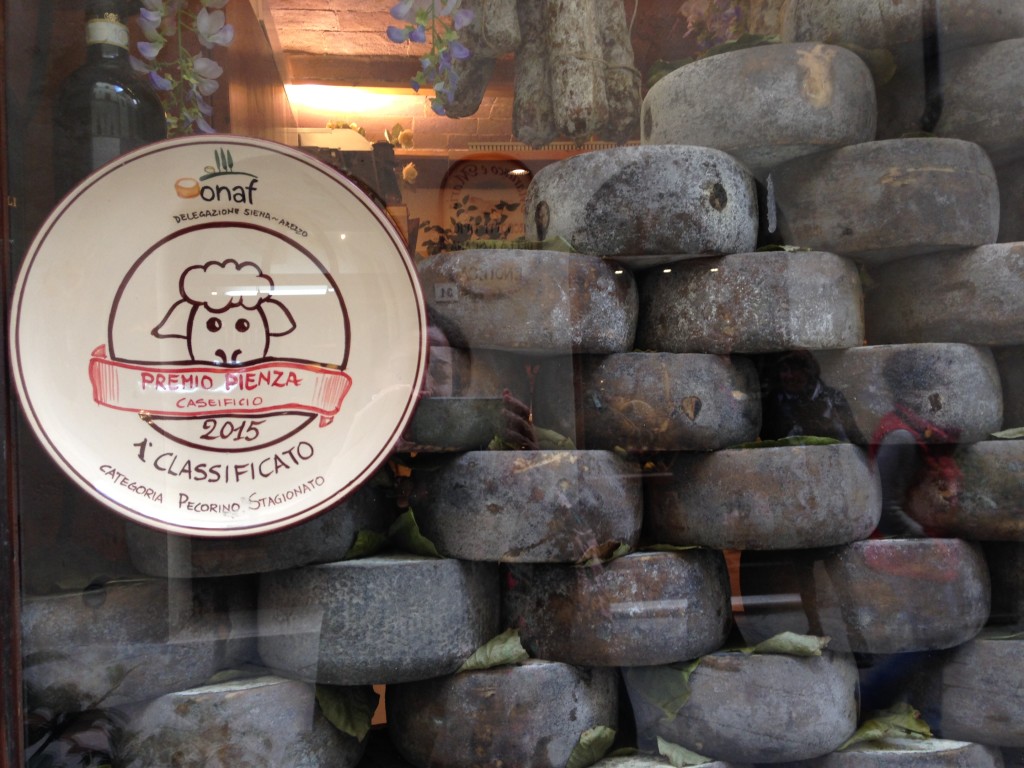 And joining in on the sunset passeggiata along the edge of Pienza's wall:
THE BALCONY OF VAL D'ORCIA! Where those roads below beckoned us…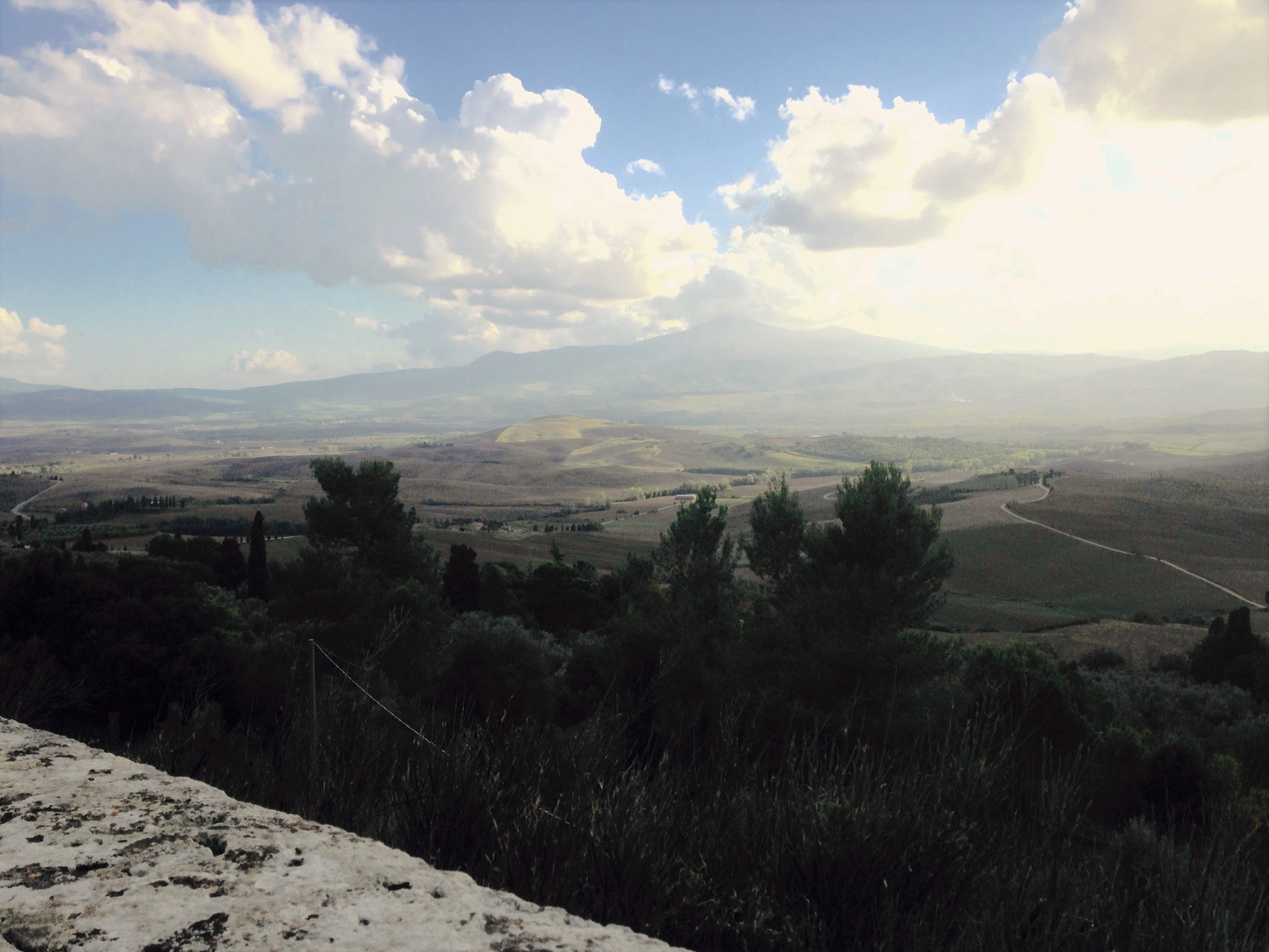 For More…