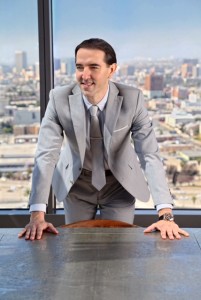 A few year's back, I had the pleasure of meeting Pietro Navarra in Los Angeles. He'd been in a bookstore, found 100 Places in Italy Every Woman Should Go, and liked it so much (I love that Men enjoy it too!), that he wrote to me and said we should meet so I could sign his copy. A delicious dinner at Terroni followed, where I found out about Pietro's Italy — his wonderful Italian travel company that combines his passions for Italy and the USA. Having grown up in Bologna and traveled in Italy extensively, Pietro creates customized itineraries for travelers, bringing to each one his unique personal touch. His fans call him Mr. Italy, and have come to rely on Pietro's Italy for their exclusive business trips, personal journeys, or honeymoons, which are unanimously praised as luxurious experiences that immerse travelers in the Wonders of Italy.
I'm so grateful Pietro has joined in to give advice for a Golden Day in Porto Cervo, one of the most exquixite places on the Costa Smerelda (northern Emerald Coast) of Sardinia:
One of the best beaches in Porto Cervo is Romazzino Beach, located towards the north-east of Sardinia's Emerald Coast. If you want to relax or engage in water activities like diving and snorkeling, you can do it here. Like most of the coastline, the sand here is fine and white, and the water is green and blue. The beach is quite safe, so even families with children can enjoy this beach. For a perfect beach picnic, get some cheese, bread and a delightful bottle of Sardinian wine, and simply relax in these beautiful surroundings.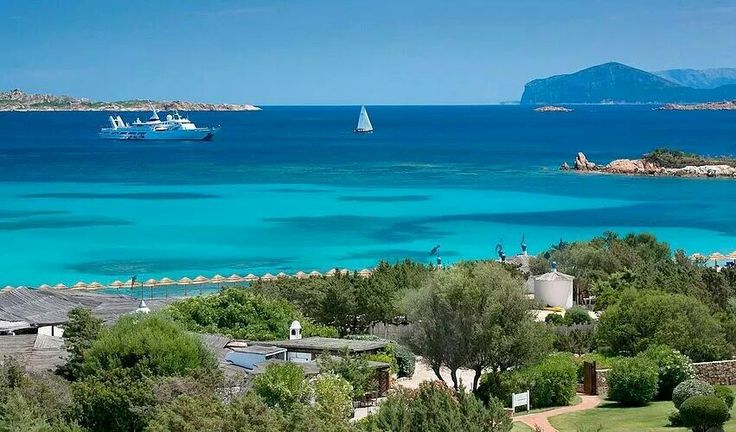 One of the must-visits in the area is the small town of Santa Teresa di Gallura. This is a small town and quiet spot, perfect for those who want to get away from the crowds of Porto Cervo. Most of the town's attractions can be reached on foot. The beaches are beautiful and ideal for swimming. A short walk will bring visitors to Capo Testa, where there are beaches full of beautiful rock formations. For a more spectacular view, visitors should walk to the edge of Santa Teresa di Gallura, which overlooks the sea and town.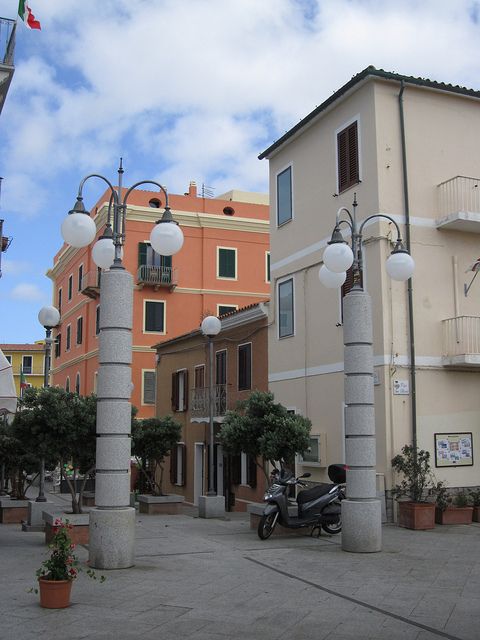 For those who want a fun night out, partying at the Phi Beach is a must! Located in front of Porto Cervo's 18th century naval fortress, this is one of the best places to enjoy great music, refreshing drinks and delicious food. This is an open-air club that has outdoor bars, making it unique and exciting. During the day, the space is used as a beach club for the hotel nearby. But when the sun sets, it is turns into a free form dance floor where some of the best DJs spin their tracks. Phi Beach Club also has a restaurant that serves Mediterranean dishes and grilled seafood.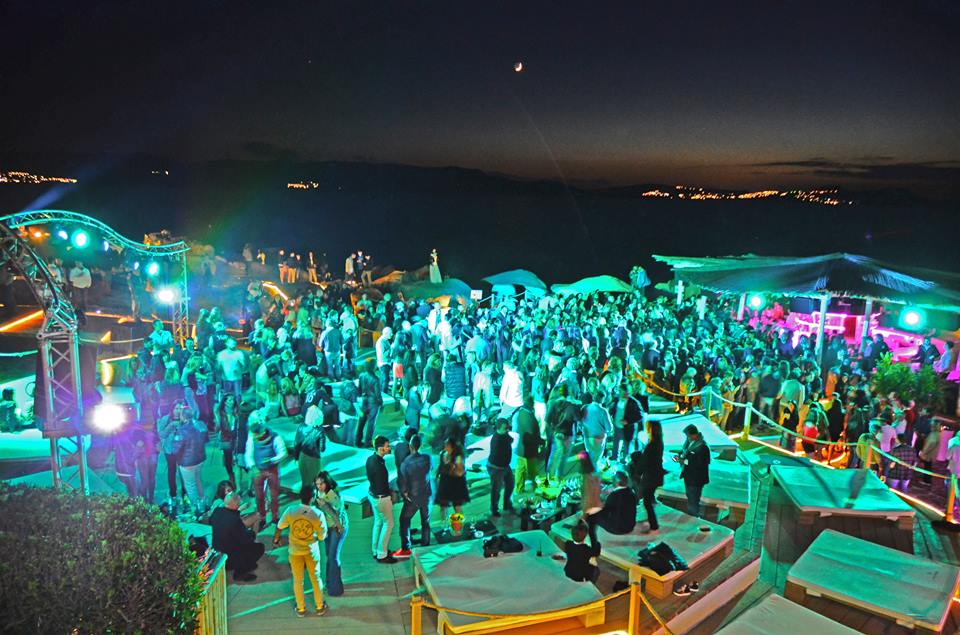 An important landmark in Porto Cervo is Capo Ferro. This is a high section of rocky terrain that projects from the sea. It also has a lighthouse on top, ensuring that the rocks are visible during the day or night. Capo Ferro is the first indication that visitors are reaching the town, and this makes it a must-visit attraction in Porto Cervo. Visitors should hire a boat and take it to Capo Ferro. Capo Ferro provides a wonderful view of the sea, along with a glorious view of the town and surrounding areas.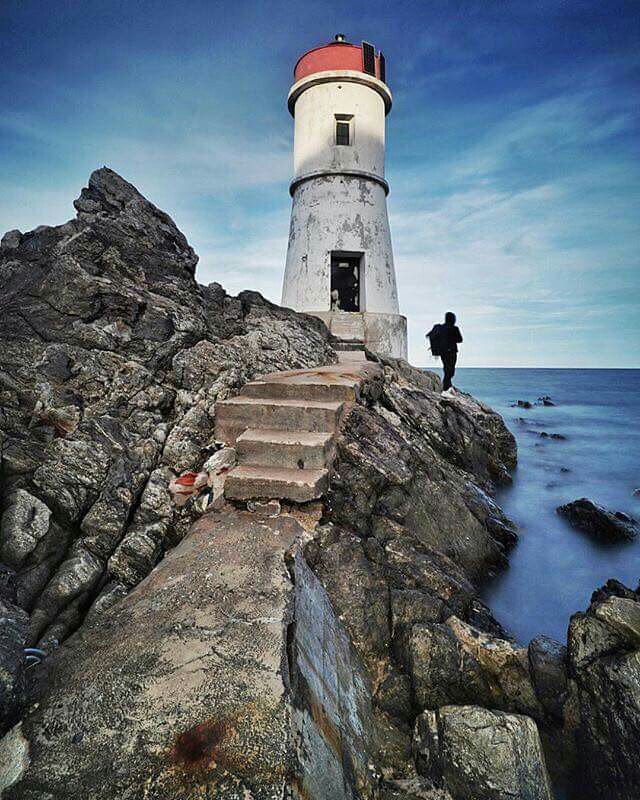 Stop by Stella Maris Church, This is one of the few historical and architectural sites in Porto Cervo. The church is built in a panoramic area, and is an excellent example of Porto Cervo's architecture. The interior and exterior of the Stella Maris Church capture the best spirit of Mediterranean art. The church plays host to many classical music concerts, which visitors should experience if they get the chance.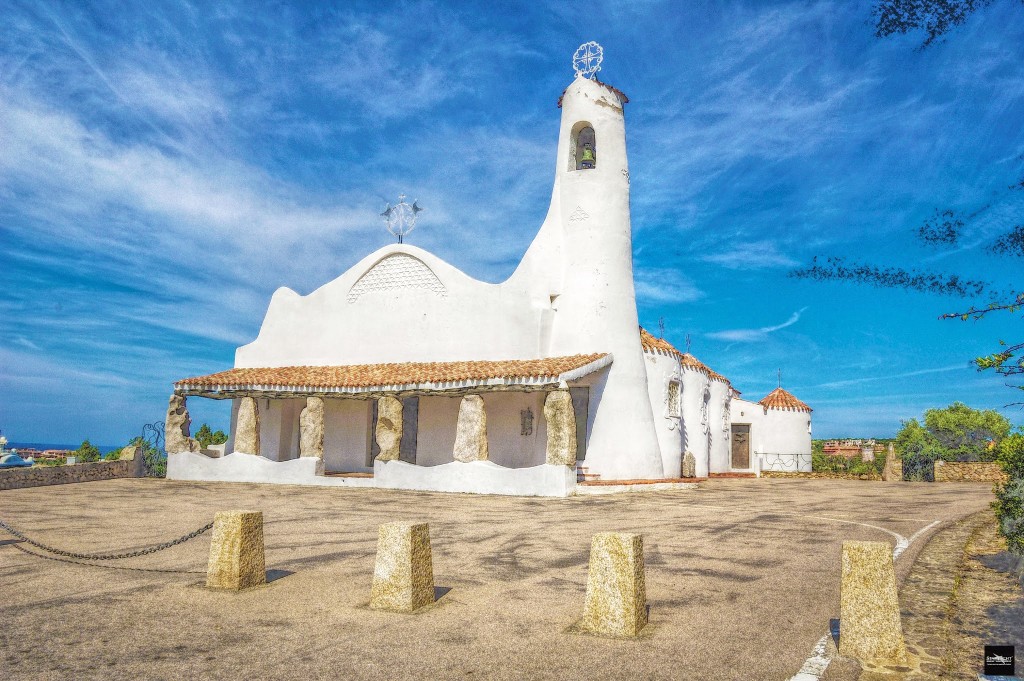 If you love dining in an open space with a superb view and excellent food, go to Aqua Bar and Restaurant (Porto Cervo Marina, 07891832033). It's popular among locals for its magnificent location, where you can admire the Porto Cervo harbor. Customers love to sit by the terrace while sipping their favorite drinks. The beauituful interiors of the restaurant complement the natural background of the sea. It is open daily until 2:00a.m.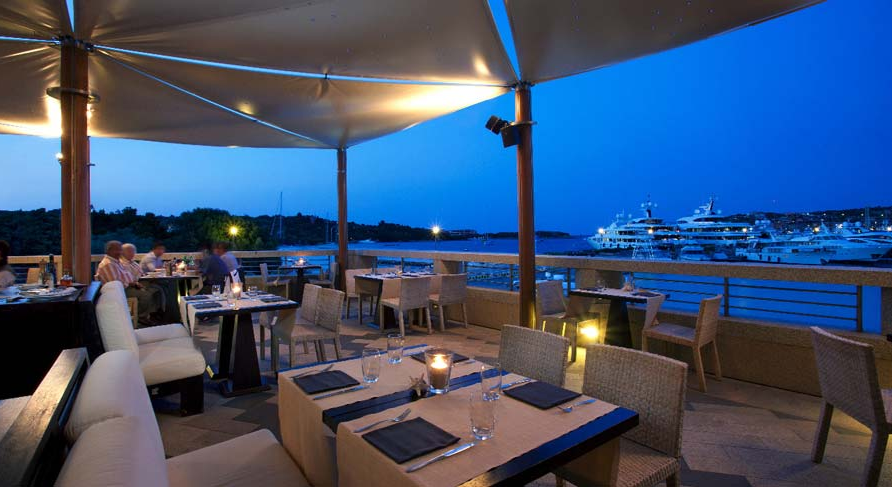 Another delightful place to eat, a stone's throw from Porto Cervo, is the Spinnaker Restaurant (07021 Liscia di Vacca, 0789 91226). For thirty years the Spinnaker is a historic meeting place for the Costa Smeralda. You'll find a convivial place in the restaurant area, where you can sit in the garden terrace or in the cozy dining room overlooking the sea. Here you can enjoy fresh seafood, meats of the best cuts, homemade pasta of Emilian tradition and delicious pizzas cooked in a wood oven. The caffe is a also a popular meeting point, and here you will find the most famous breakfast of the coast.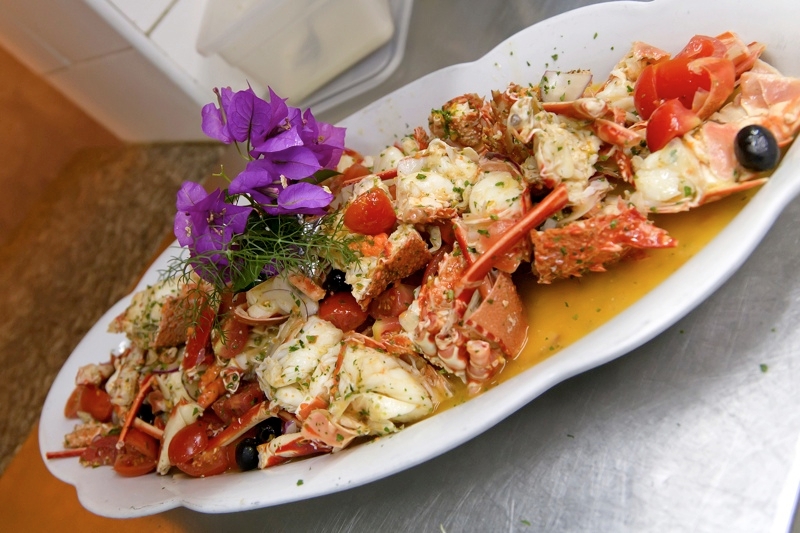 A wonderful place to stay is Hotel Pitrizza,  an intimate luxurious property, overlooking yet another beautiful view of white sand beaches and turquoise water.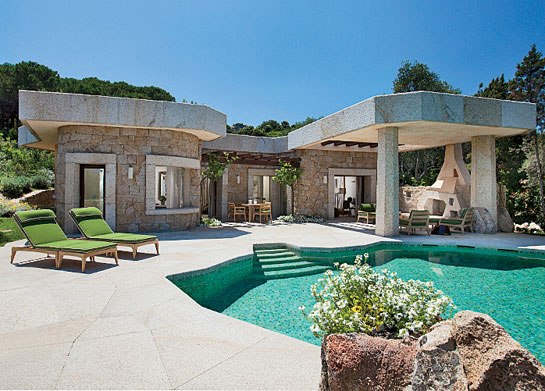 GRAZIE MILLE, Mr. Italy! As these cold winter days approach, Porto Cervo is a beautiful place to be dreaming about…and planning to visit!