To discover Matera is delving deep into Italy's rich history. Deep, as in going back to the Paleolithic Age, when cave settlements began in Matera's hillside rocks.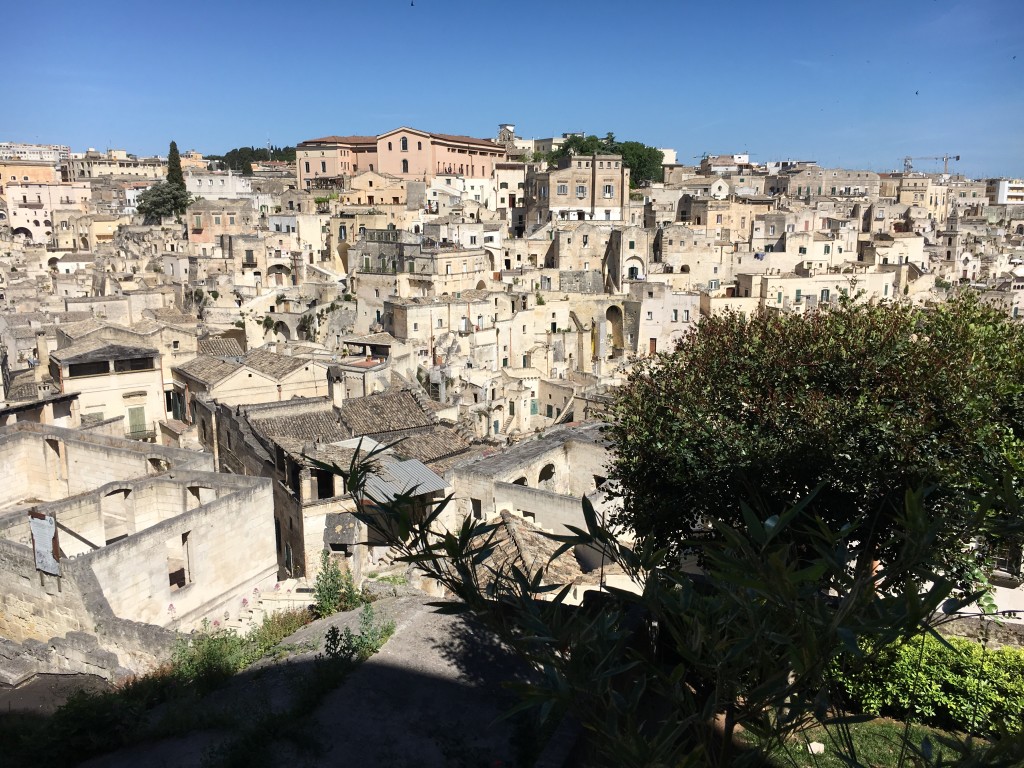 What's amazing is the area, in southern Basilicata, has been continuously inhabited since then–through classical Greek and Roman, medieval, baroque, and modern times, Matera's Sassi=communities of dwellings built into the stones, grew and continue to change styles and shapes. In 1993 UNESCO recognized these Sassi as a World Heritage Site. And Matera has been named a European Capital of Culture for 2019.
It's a stunning place to experience a Golden Day. Mine began with meeting a native guide, Antonio Manicone, of Matera Tour Guide, whose passion for his city brought fascinating details to his walking tour of the Sassi.
The panorama from the plateau above the Sassi conjures up scenes from Biblical movies–Mel Gibson used it for The Passion of the Christ, Pasolini for the Gospel According to Saint Matthew.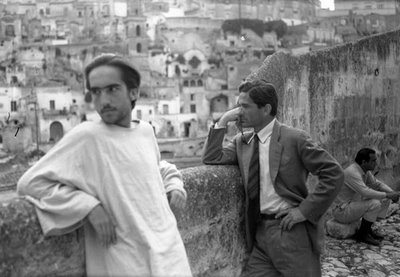 And Antonio pointed out a spot where Warner Brothers had just finished filming Wonder Woman.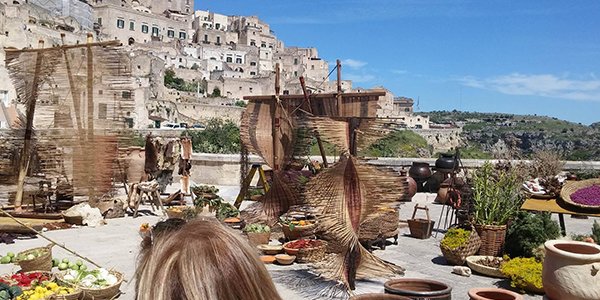 Antonio's grandmothers had lived in the Sassi, before 1950, when the government stepped in and had the area evacuated, as it had become impoverished and the details of its isolation and desolate living conditions exposed in Carlo Levi's bestselling Christ Stopped at Eboli.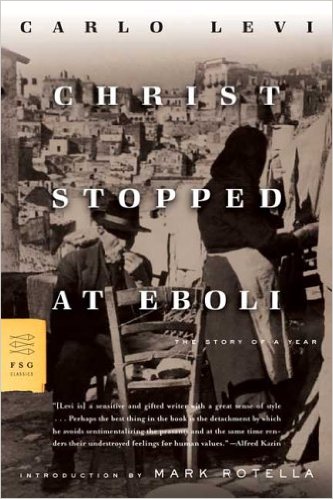 Over the past decades, the area has been revitalized–homes have been renovated with plumbing and electricity, restaurants and hotels welcome travelers who want the full immersion experience.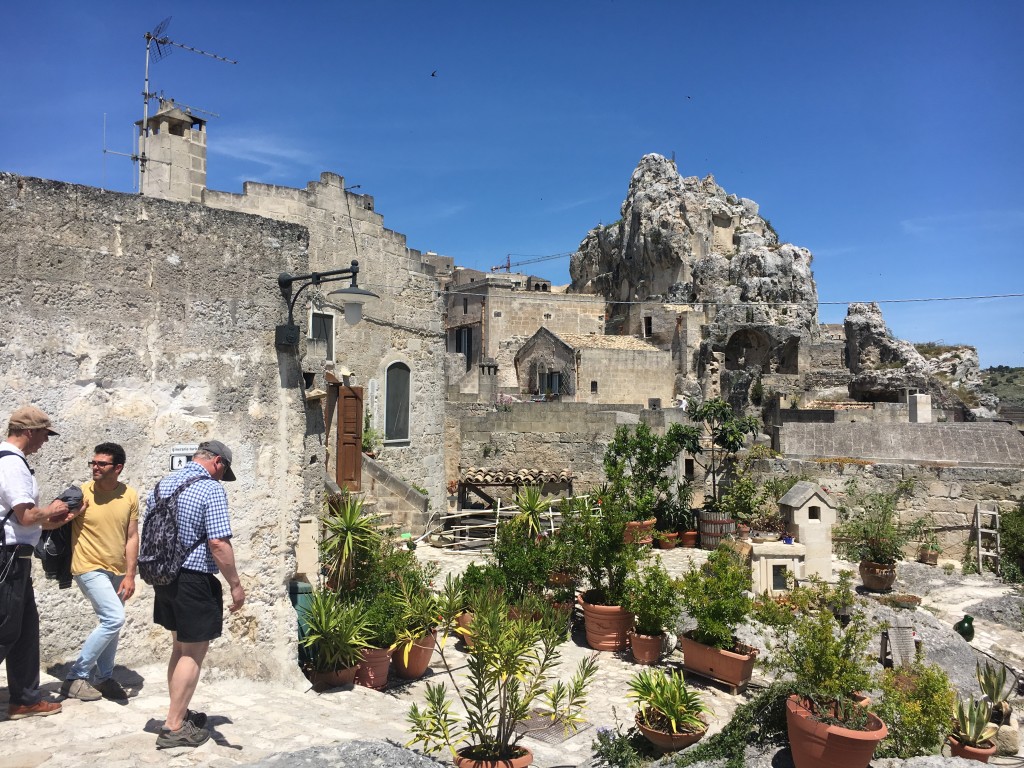 One of the most beautiful spots was the Santa Lucia alle Mave church, where frescos from the 11th to 17th century remain.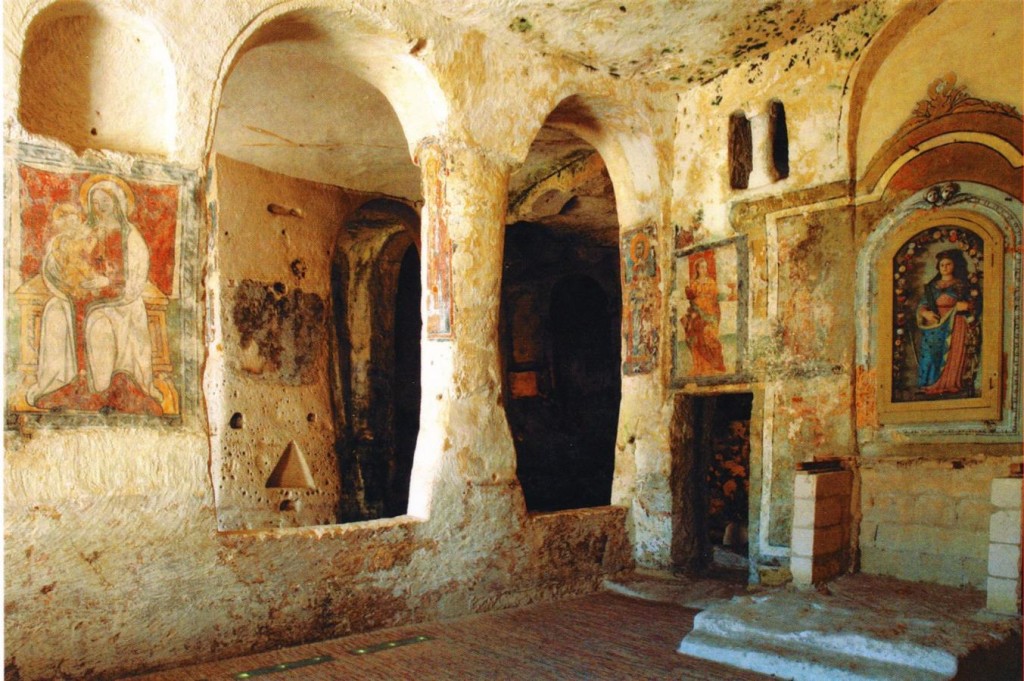 It was lovely to stroll the pedestrian only promenade above the Sassi…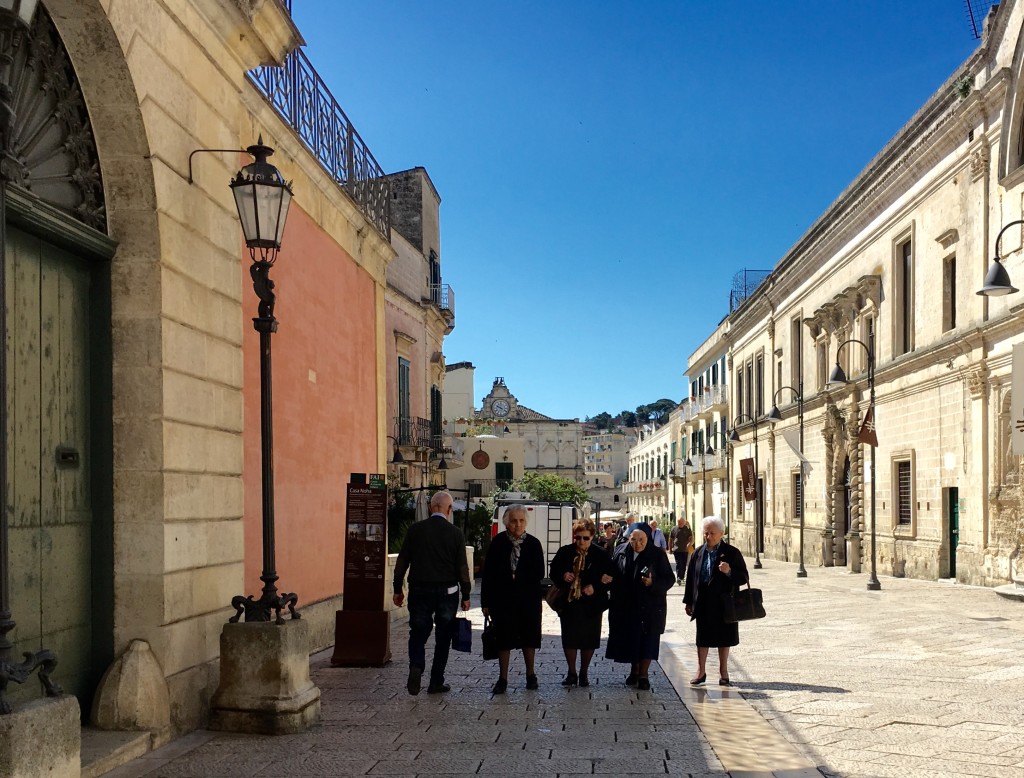 And have lunch at Al Falco Grillaio (Via Domenico Ridola 17, 0835 331128)–Homemade cavatelli with cruschi (dried peppers) and caciocavallo cheese…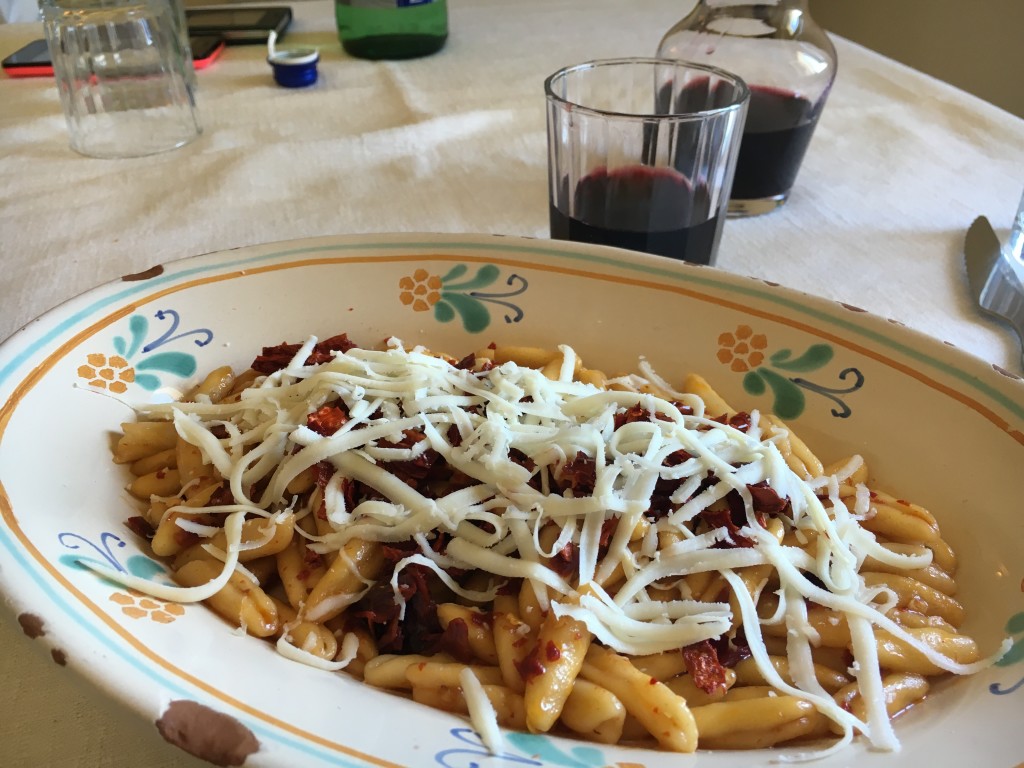 Or Antonio recommends Ristorante del Caveoso (Via Bruno Buozzi 21, 0835 312374),  a beautifully restored cave home, with a terrace overlooking the sassi, where local seasonal specialties, including truffles, accent homemade pastas and grilled meats…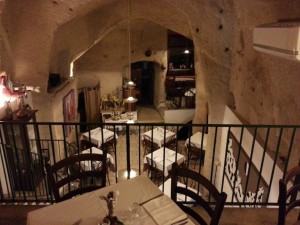 I had the pleasure of spending the night at Albergo Sextiantio Le Grotte Delle Civita, in a luxuriously renovated cave room–Antonio told me that he and his father were part of the team who worked on the amazing 2-year restoration of the property…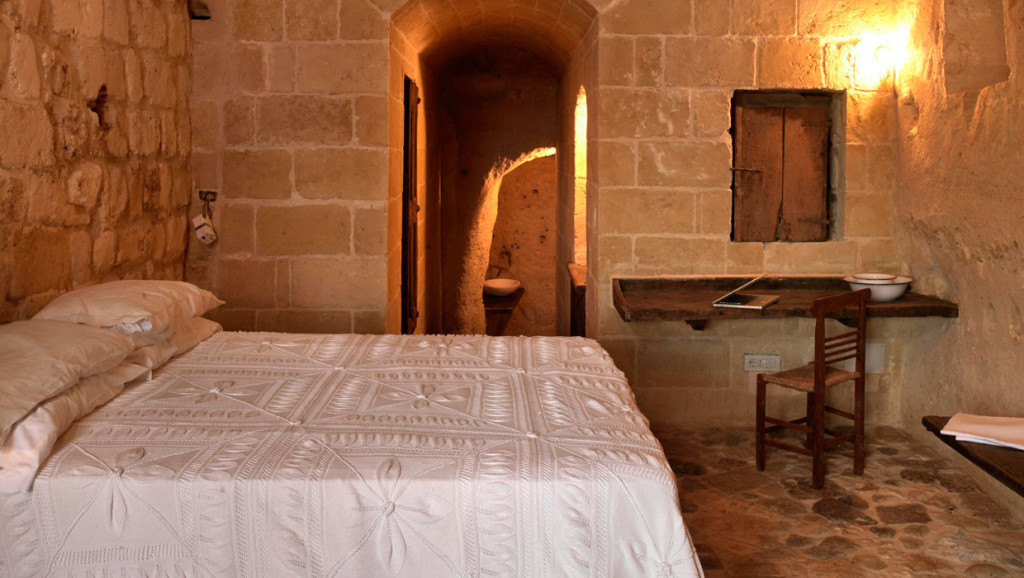 The albergo restaurant/breakfast room is in what was once a church…
And the view out my door=Awesome!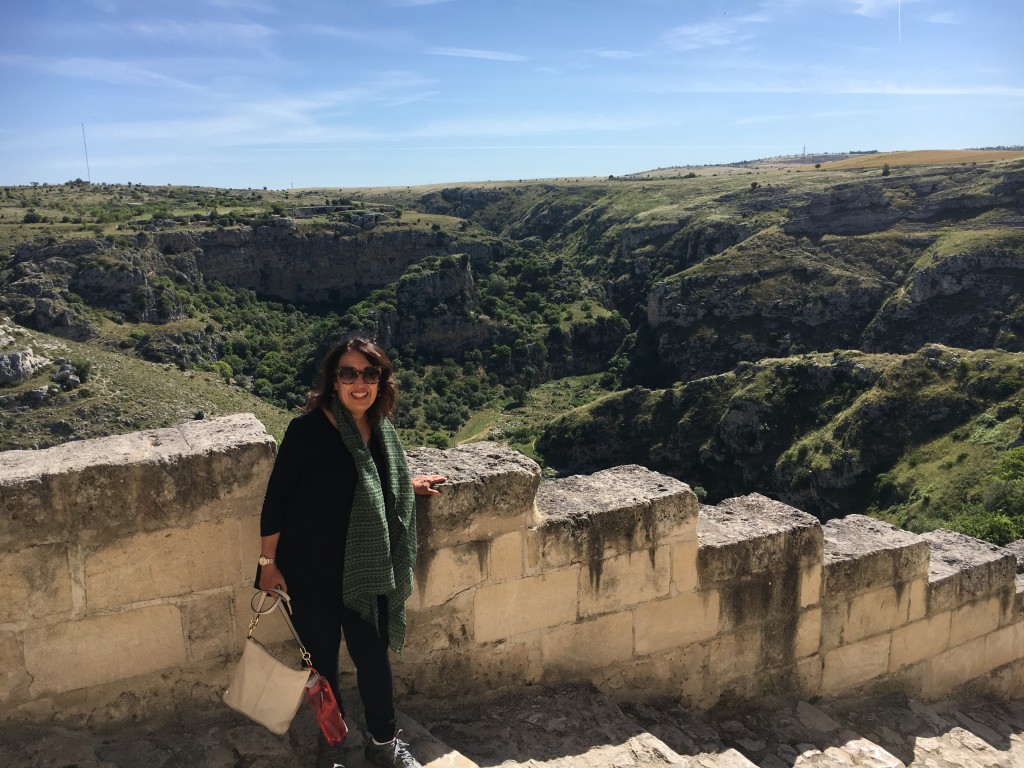 CLICK HERE FOR MORE INFO ABOUT VISITING MATERA — Buon Viaggio!