JOIN IN FOR THESE LA DOLCE VITA ADVENTURES
MADE FOR WOMEN TO ENJOY ITALIAN PLEASURES TO THE MAX!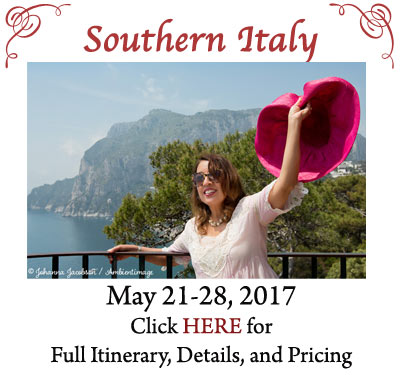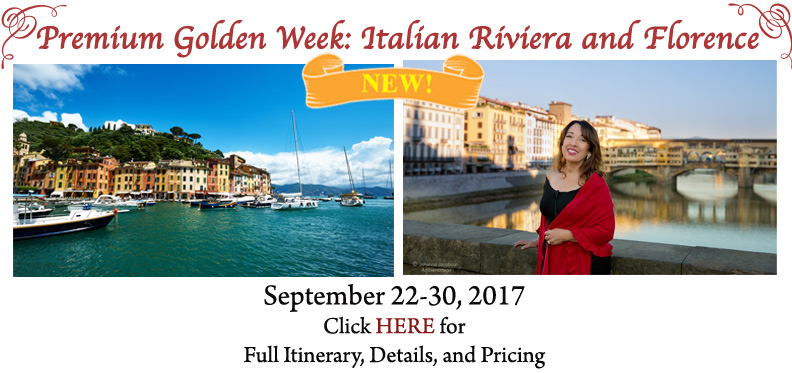 GOLDEN WEEKS IN ITALY: For Women Only
*Small group tours (14 max) – One-on-One Attention
*Custom-designed and led by author Susan Van Allen
*Full immersions into a destination, with Femme Friendly Focus
*Entertaining local guides share their expertise and insider's perspective
*Fun activities with the locals: cooking classes, wine tastings, visits to artisan workshops
*Blissful Spa Time — Following a tradition from the days of the Roman Empire!
*Luxury accommodations for the week, where we're welcomed like family
*A relaxing balance of group activities and time for independent explorations
*Susan does all the planning and gives expert guidance,
so you can fully enjoy every Golden Day!
*Perfect for Solo Travelers, Girlfriend Getaways, Mothers & Daughters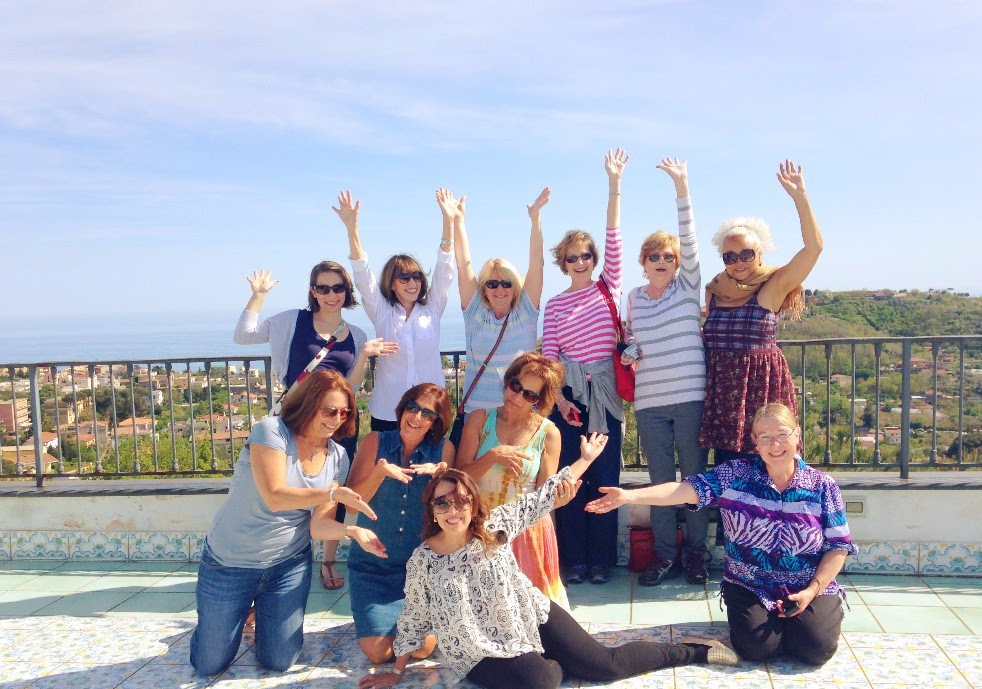 Raves for Golden Weeks…
Susan made me feel like every detail of this week was planned for me personally. I did have reservations about going on a scheduled tour, but was delighted to see the activities were not rigidly dictated by time constraints. I was not rushed through to keep to a strict schedule, but allowed enough time to enjoy each activity. I also appreciated the amount of free time that was built into the schedule. It allowed me to personalize my experience in this beautiful city. Perfect." — Laura S., Alabama (Florence, 2015)
A marvelous trip from start to finish."– Carole V, New York (Southern Italy, 2014)
Perfection! You gave us what you promised and then some. I think the biggest compliment was that I didn't want to leave" — Diana V, Oregon (Southern Italy, 2015)
My week far surpassed my expectations. I can't imagine a more beautiful place to visit and will definitely go back. The group was wonderful. Susan was terrific and I had tears in my eyes saying goodbye to Fiorella. A truly wonderful experience for me. – Deb, New Jersey (Southern Italy, 2016)
The trip renewed my spirit on so many levels…Susan was a wonderful tour host." — Renee, New York (Italian Riviera, 2016)
Susan was exceptional, knowledgeable and full of energy! Totally enjoyed her and would highly recommend this tour." — Chris, Massachusetts (Florence, 2016)
After spending several days with Susan I came to realize her love for Italy is as deep as the Mediterranean, she is as warm as the sun that sets in Capri…"– Gale O., Vermont (Southern Italy, 2014)
Susan was terrific throughout. Thanks to everyone for a wonderful, memorable experience."– Jo, Alabama (Florence, 2015)
I loved our Golden Week! Susan goes above and beyond to make sure everyone is having a good time and does her best to accommodate every need however necessary. The group size is ideal and having Fiorella as our guide was excellent. I hope to do another tour with Susan and would not hesitate to recommend these tours to friends." — Julie, Canada (Southern Italy, 2016)
Amazing…All my passions were enlightened at each breathtaking stop…I recommend it highly."– Rita M., Estero, Florida (Tuscany, 2012)
Everything was fantastic! Susan was a great tour leader and we all loved her enthusiasm. I would go back in a minute…" Gloria L, New York, New York (Southern Italy, 2014)
What a wonderful trip. Susan made it all so enjoyable and fun – and always with the exclamation point to finish each day.  Our group managed to mesh very well. It is always nice to let people go at their own pace." — Joyce Riley, Virginia (Florence, 2016)
Susan's humor, knowledge, and surprises really made this vacation one of my very favorites!"–Lynda, Boston (Tuscany, 2013)
Dear Susan, I can never thank you enough for that wonderful adventure we got to share with you.  It is right at the top of my favorites….it was just so beautiful there you simply have to see it to believe it.  This is the only time in my traveling life that I really wanted to stay. I think I should quit traveling now because I have seen the best with the best." — Helen, Maryland (Southern Italy, 2016)
Susan Van Allen did a phenomenal job as our leader. The group of women was delightful." —- Debra, Massachusetts (Southern Italy, 2016)
ANDIAMO!
Click HERE for Golden Week in Southern Italy details and pricing
Click HERE for Premium Golden Week in the Italian Riviera and Florence details and pricing
WHAT MAKES GOLDEN WEEKS UNIQUE? CLICK HERE FOR DREAM OF ITALY INTERVIEW…
In Collaboration with Perillo Tours, America's Leading Tour Operator to Italy for 70 years.
To reserve your space, or for more information, contact Irene today at: Irene@perillotours.com or 855-784-7687.