JOIN IN FOR THESE LA DOLCE VITA ADVENTURES
CUSTOM-DESIGNED FOR WOMEN TO ENJOY ITALIAN PLEASURES TO THE MAX!
July 7-14, 2018Click HERE for Tuscany Details
September 30-October 7, 2018Click HERE For Venice Details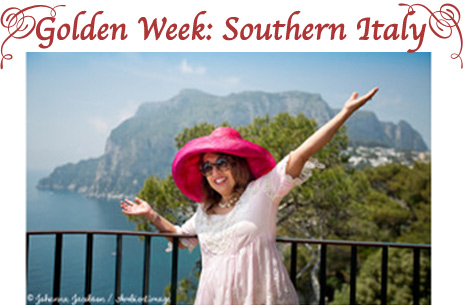 October 13-21, 2018Click HERE for Southern Italy Details.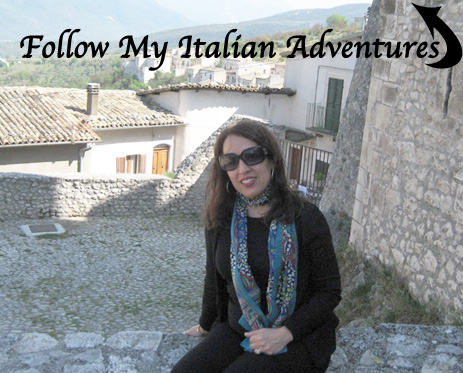 10 REASONS WHY WOMEN LOVE
GOLDEN WEEKS IN ITALY: For Women Only
1. Small group tours (14 max). You get personal, caring attention every step of the way.
2. Custom-designed and led by author Susan Van Allen.  You'll have a fun-loving savvy traveler girlfriend with you all week to lead you to hidden treasures.
3. Full immersions into a destination, with Femme Friendly Focus. Staying in one spot for a while gives you the chance to deeply know it, and focusing on the HERstory of its culture and art deepens our personal connection to Italy.
4. Entertaining local guides share their expertise and insider's perspective. My local girlfriends/guides love showing us their hometowns, and guests love getting to really know these lovely natives.
5. Fun activities with the locals: cooking classes, wine tastings, visits to artisan workshops. When you roll out pasta with a local nonna, or pick up a paintbrush in a ceramics workshop, you become a part of Italian tradition.
6. Blissful Spa Time — Following a tradition from the days of the Roman Empire! You'll discover a fabulous, relaxing indulgence that many tourists miss.
7. Luxury accommodations for the week, where we're welcomed like family. Each hotel inspires oohs and ahhs upon arrival, and reluctant departures…
8. A relaxing balance of group activities and time for independent explorations. We explore together at a relaxed pace (there's time to stop and taste the prosecco), and each day there's also time for guests to shop and experience the sights according to their desires.
9. Susan does all the planning and gives expert guidance so you can fully enjoy every Golden Day! I know you lead busy lives, and often do so much planning–leave this week to me and experience the true meaning of La Dolce Vita=The Sweet Life.
10. Perfect for Solo Travelers, Girlfriend Getaways, Mothers & Daughters. Friendships are formed amidst wonderful guests that last way beyond our week together…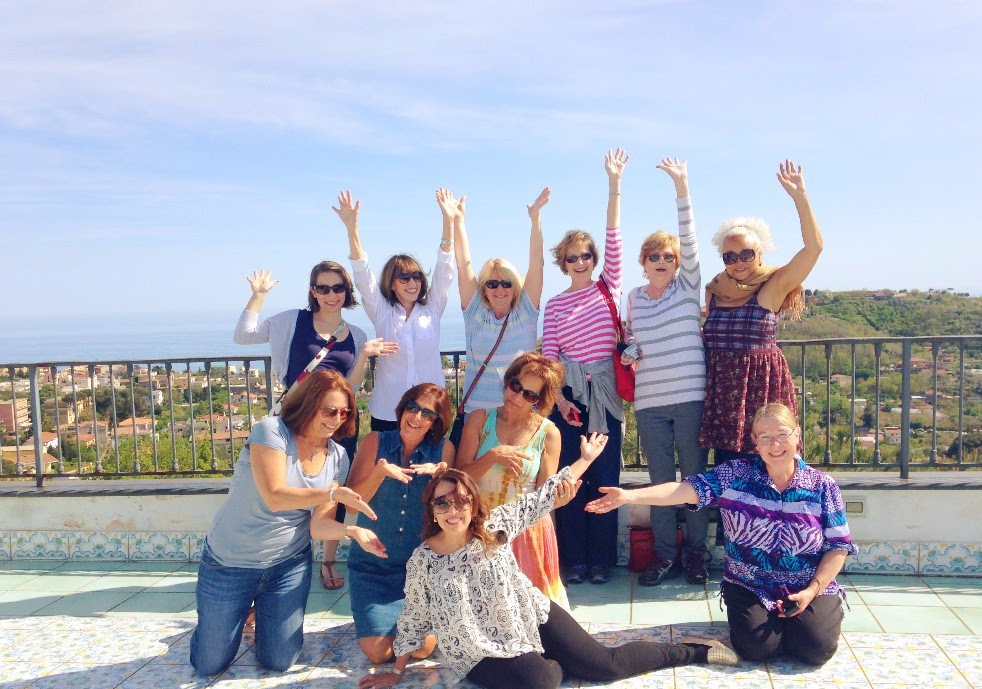 Raves for Golden Weeks…
The Golden Week in Santa Margherita Ligure was terrific. Susan put an excellent trip together, filled with many interesting tours seasoned with a variety that everyone would enjoy. Her shopping, dining, and other recommendations were always to perfection. It was like we all become a family during our stay. — Liz, New Jersey (Italian Riviera 2016)

A marvelous trip from start to finish."– Carole V, New York (Southern Italy, 2014)
The trip renewed my spirit on so many levels…Susan was a wonderful tour host." — Renee, New York (Florence, 2016)
Irene and Susan do such a wonderful job. I'd go on vacation with Susan anytime. She really works hard to make sure everyone is safe and having a good time. The food, the shopping… wish I was still there.  — Dee, New York (Italian Riviera and Florence 2017)
Susan was terrific throughout. Thanks to everyone for a wonderful, memorable experience."– Jo, Alabama (Florence, 2015)
Everything was fantastic! Susan was a great tour leader and we all loved her enthusiasm. I would go back in a minute…" Gloria L, New York, New York (Southern Italy, 2014)
ANDIAMO!
Click HERE for Video of Golden Week in Southern Italy
WHAT MAKES GOLDEN WEEKS UNIQUE? CLICK HERE FOR DREAM OF ITALY INTERVIEW…
In Collaboration with Perillo Tours, America's Leading Tour Operator to Italy for 70 years.
To reserve your space, or for more information, contact Christine today at: support@italyvacations.com or 800-482-5925. (10am-6pm EST)