FOR WOMEN ONLY
MONDAY, OCTOBER 1 – SUNDAY, OCTOBER 7, 2018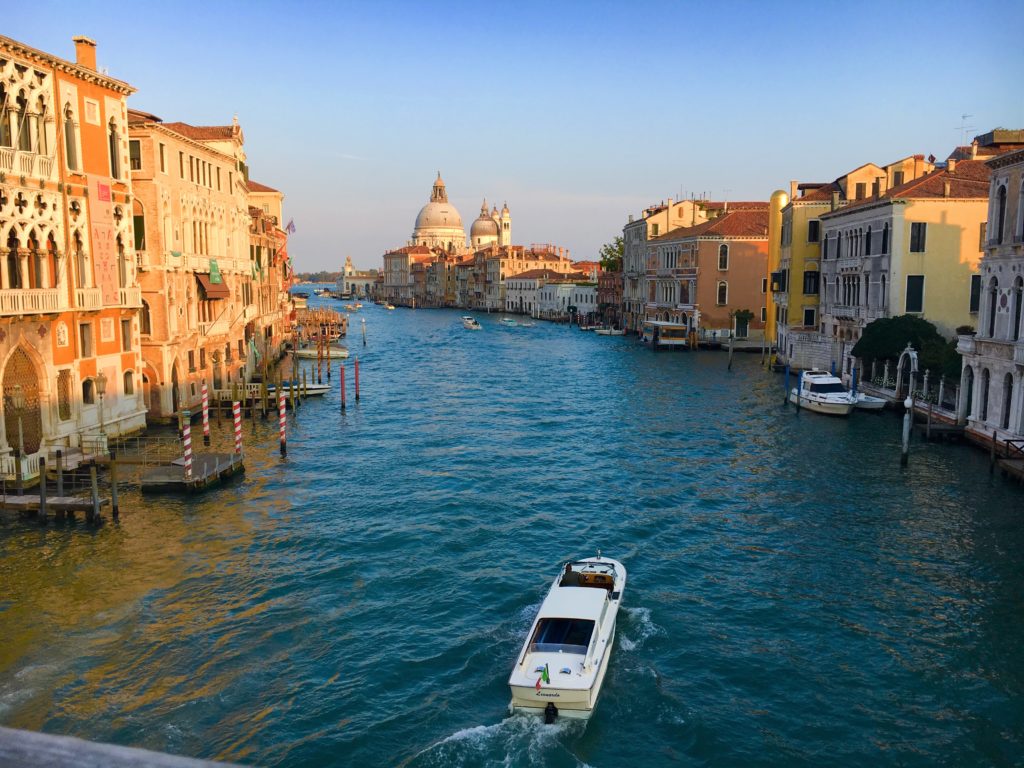 Join author Susan Van Allen, (100 Places in Italy Every Woman Should Go), for this luxurious adventure in Venice, custom-designed with female friendly highlights. From your base in a Grand Canal Palazzo, you'll experience the awe-inspiring beauty and boundless pleasures this destination has given travelers for centuries. You'll be guided through masterpieces of architecture in Piazza San Marco, dazzling La Fenice Opera house, fascinating Peggy Guggenheim Collection, and have a day to explore Burano, the island of lacemakers. You'll immerse yourself in the world of Venetian flavors at the bustling Rialto market, cook with a local signora, and blend with Venetian tradition as you paint a mask in an artisan workshop. All along the way, with a group of wonderful women, you'll enjoy breathtaking sights, delicious tastes, and discover hidden treasures.
The week is a gift of La Dolce Vita=The Sweet Life, in one of the world's most magical destinations, giving you an inspiring experience that will become a golden memory for a lifetime.
More info about Host Susan Van Allen and Rave Reviews for Golden Weeks: http://www.susanvanallen.com
Brief Itinerary:
DAY ONE: Depart USA for Venice
DAY TWO: Welcome to Venice, with cocktails and dinner
DAY THREE: Fun hands-on cooking class, beginning with visit to Rialto Market
DAY FOUR: Discover Piazza San Marco / Backstage tour of La Fenice Opera House
DAY FIVE: Discover Dorsoduro area and Peggy Guggenheim Museum / Mask Painting Workshop
DAY SIX: Beautiful Day in Burano, Island of Lacemakers
DAY SEVEN: La Dolce Vita day in Venice / Farewell Dinner
DAY EIGHT: Arrivederci…Depart Venice with Golden Memories…
What's Included:
Entertaining hosting by author Susan Van Allen, focusing on Italy's celebration of all things female
6 nights at luxurious boutique hotel, Palazzo Sant' Angelo, with side canal or courtyard views
Transportation by private water taxi for group activities, including arrival and departure transfers from Venice airport or train station
Daily buffet breakfast at the hotel
2 multi-course dinners, with wine
1 cooking class including Rialto Market tour, followed by lunch
Mask painting workshop with Venetian artisans
Guided tour of Piazza San Marco, with entertaining local guide, whisper headsets included
Guided tour of Peggy Guggenheim Collection, and Dorsoduro area with whisper headsets
Entrances to Basilica San Marco, Campanille, Santa Maria Glorioso dei Frari, and Burano Lace Museum
Gratuities for group activities: guides, drivers, and servers at group meals
Travel journal and optional writing workshops
$25 Donation to Save Venice
What's Not Included
Airfare
Meals not specified in the itinerary
Optional Travel Insurance
Everything not mentioned under "What's Included"
The Golden Week is expertly designed with a mix of wonderful group activities and free time on your own, to enjoy Venice according to your desires.
CLICK HERE for Raves for Susan Van Allen's Golden Weeks in ItalyCLICK HERE for Rave reviews of Golden Weeks in Italy, now celebrating Six Successful Years of Bringing Joy to Women Travelers!
"My thanks to Susan Van Allen for making her book come to life!!! I thoroughly enjoyed every moment of this Golden Week. Susan's heartfelt desire for everyone to enjoy their time was evident each and every day." — Jolene, California
PRICE: $4990/per person, double occupancy /
$5990/per person, single occupancy
(Deposit Payment: $350, Final Payment Due: 6/8/2018)
Created in collaboration with Perillo Tours, America's leading tour operator to Italy for over 70 years
For more information, and to sign up for this adventure, Contact Christine at Perillo Tours TODAY: support@italyvacations.com, 800-482-5925, (10am to 6pm, Eastern Standard Time)

Detailed Itinerary:

GOLDEN DAY ONE, Sunday, September 30 – Depart USA for Venice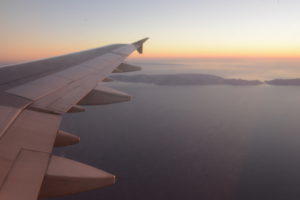 GOLDEN DAY TWO, Monday, October 1 – Welcome to your Golden Week

Benvenuta! You'll be met by your private water taxi driver at the airport or train station for your first glorious ride on the Grand Canal, then land at your home for the week: Palazzo Sant' Angelo. This luxurious boutique hotel is a classic Venetian-styled jewel box, set perfectly between the Rialto bridge and Piazza San Marco. You'll have time to relax and explore its dreamy surroundings.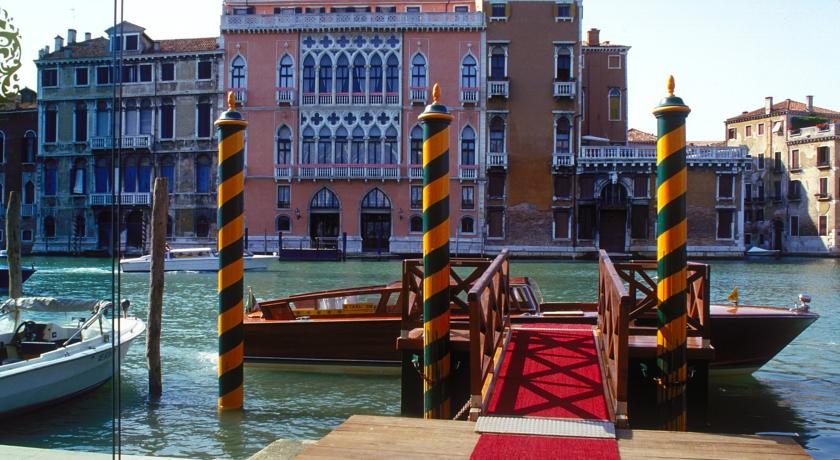 In the evening, we'll gather at the Palazzo's Grand Canal view bar to toast the Golden Week ahead. I'll give you tips for your travel journal, so you can create a treasured souvenir of the week ahead. We'll dine nearby, enjoying the first of many memorable meals, with wonderful Venetian flavors.
Meals: D
GOLDEN DAY THREE, Tuesday, October 2 – Taste Venice

Wake up and smell the caffe.  Enjoy an abundant breakfast buffet in the palazzo's cozy dining room…get used to this delightful beginning to all your Golden Days.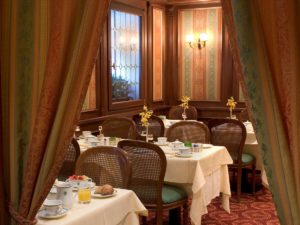 Today we'll have a sensational experience of indulging in the culinary delights of Venice. We'll begin at the Rialto Market—a bustling spot near the famous bridge that's been The Venetian Shopping Center since 1097.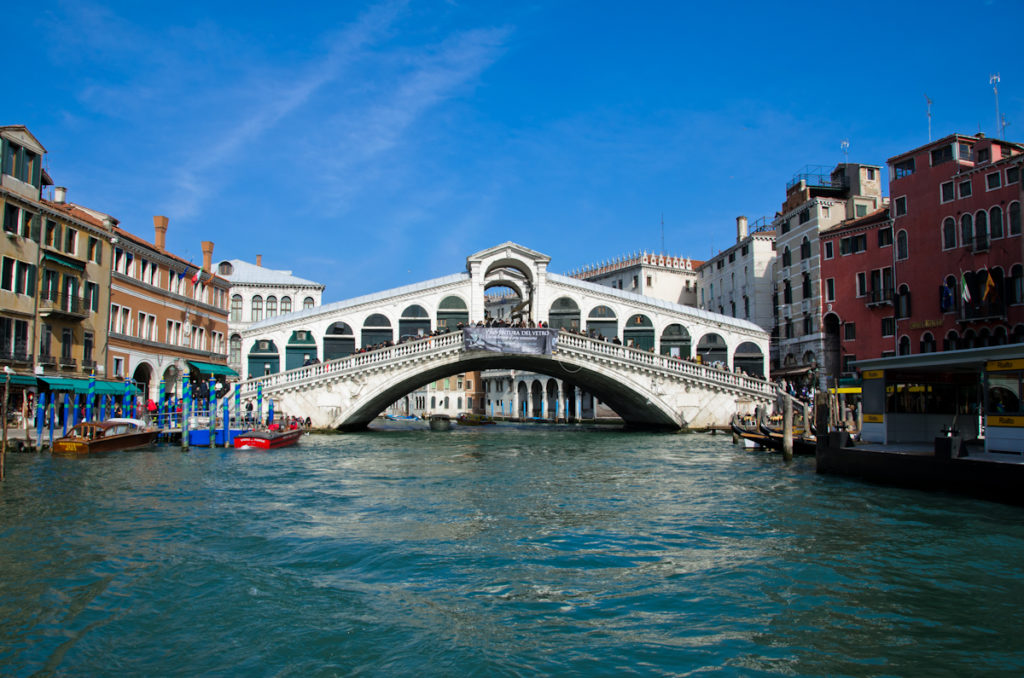 Guided by a local chef, we'll stroll fish stalls glistening with the lagoon's catch-of the day, vibrant offerings of fruits and vegetables. Class will take place in a nearby palazzo, where we'll learn Venetian specialties, including the delicious dessert, Tiramisu. Lunch, enjoying the fruits of our labors will follow.
With Susan's guidance, you'll have the afternoon on your own to wander the canals, shop, and sight-see according to your desires, and have dinner on your own. Perhaps tonight, after that big delicious lunch, you'd like to discover the Venetian wine bar scene, where fabulous snacks=cicchetti are served along with wines from Veneto's vineyards.
Meals: B, L


GOLDEN DAY FOUR – Wednesday, October 3 – Discover Piazza San Marco / La Fenice Opera House

We'll begin the day with a visit to the heart of Venice: Piazza San Marco, aka The Drawing Room of Europe—a spectacular expanse that will wow you with its architectural mix of Byzantine and Renaissance design.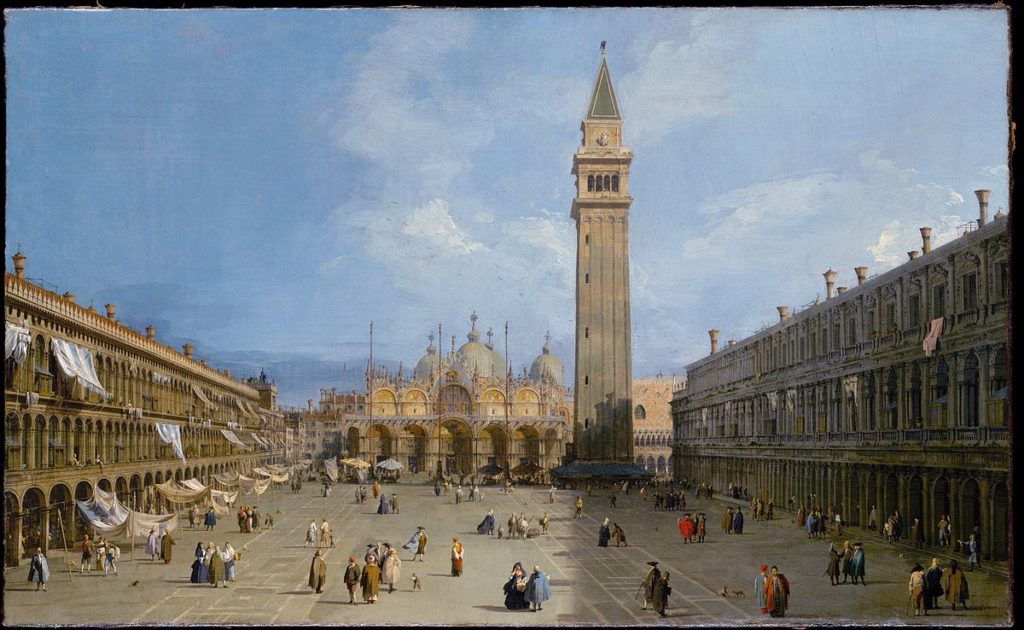 Our entertaining guide will bring Venetian history to life, as we admire the facades of such masterpieces as the Doges Palace, Clock Tower, and Basilica San Marco. We'll take a break to settle in to the glamorous Florian caffe, (Italy's oldest), be treated to an elevator ride to the top of the Campanille for amazing views, and skip-the-line to enter the Basilica, just when its stunning gilded mosaics are all lit up.
There will be time on your own for lunch and afternoon fun, followed by an exclusive backstage tour of La Fenice, one of the most famous opera houses in the world.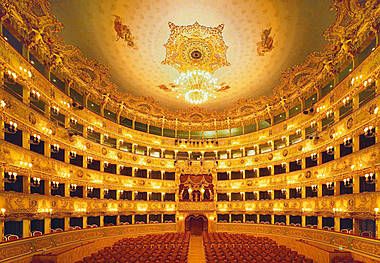 We'll hear the fascinating history of this venue, as we walk through dazzling halls, the Royal Box, an exhibition dedicated to Maria Callas, and end with an aperitivo in the Apollonian banquet room.
This evening, you can join Susan in the hotel lobby for an optional Travel Journal Writing Workshop. Dinner is on your own, with Susan's recommendations.
Meals: B
GOLDEN DAY FIVE – Thursday, October 4 – The Dorsoduro & Peggy Guggenheim Collection / Santa Maria Glorioso dei Frari / Mask Painting Workshop

Today we'll cross the Grand Canal to explore a quieter side of Venice: the Dorsoduro. It's an area that's long been beloved by writers and artists, with impressive churches such as the Madonna della Salute, masterpiece-filled palazzos, and galleries.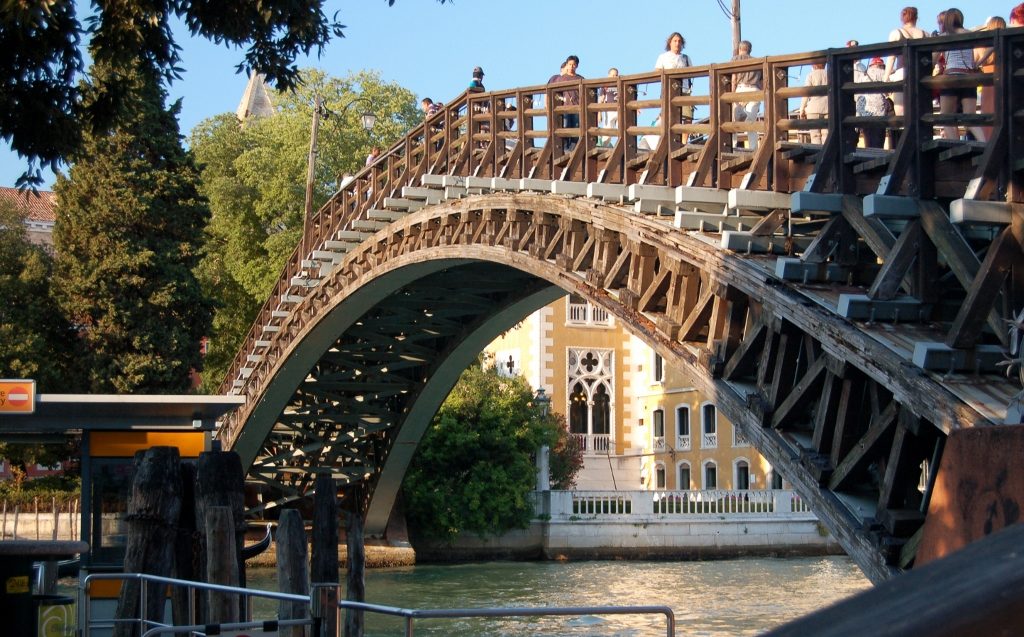 We'll be guided through the Peggy Guggenheim Collection, a unique modern art museum that was once the home of amazing Peggy–one of the 20th century's greatest bon vivants. There will be time for artisan boutique shopping and a chance to see the oldest gondola yard in Venice, to watch a master builder at work.
Lunch is on your own, with many delicious choices nearby the famous Accademia Bridge.
In the afternoon we'll visit one of the most famous churches in Venice, the Gothic Santa Maria Glorioso dei Frari, with its stunning altarpiece of the Assumption, painted by Titian.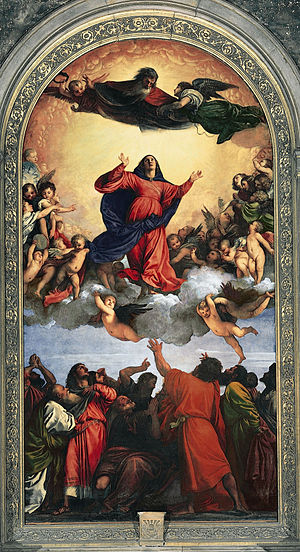 Then we'll slip into a nearby mask making workshop to learn first-hand about this beautiful Venetian tradition. Artisans will guide us as we paint our own masks, to bring home as souvenirs.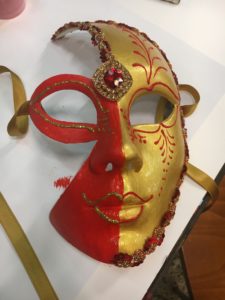 The evening is on your own to enjoy the pleasures of Venice. We are lucky to be here for La Fenice's Opera Season, so you may choose to see The Barber of Seville tonight, or La Traviata tomorrow. For advance ticket purchase info: http://www.teatrolafenice.it There are also many wonderful Vivaldi chamber concerts in the churches of Venice, which can be arranged during your stay.
Meals: B


GOLDEN DAY SIX – Friday, October 5 – Beautiful Island of Burano

A private water taxi will arrive at our hotel to take us on a ride through the Venetian lagoon to beautiful Burano, aka The Island of Lacemakers.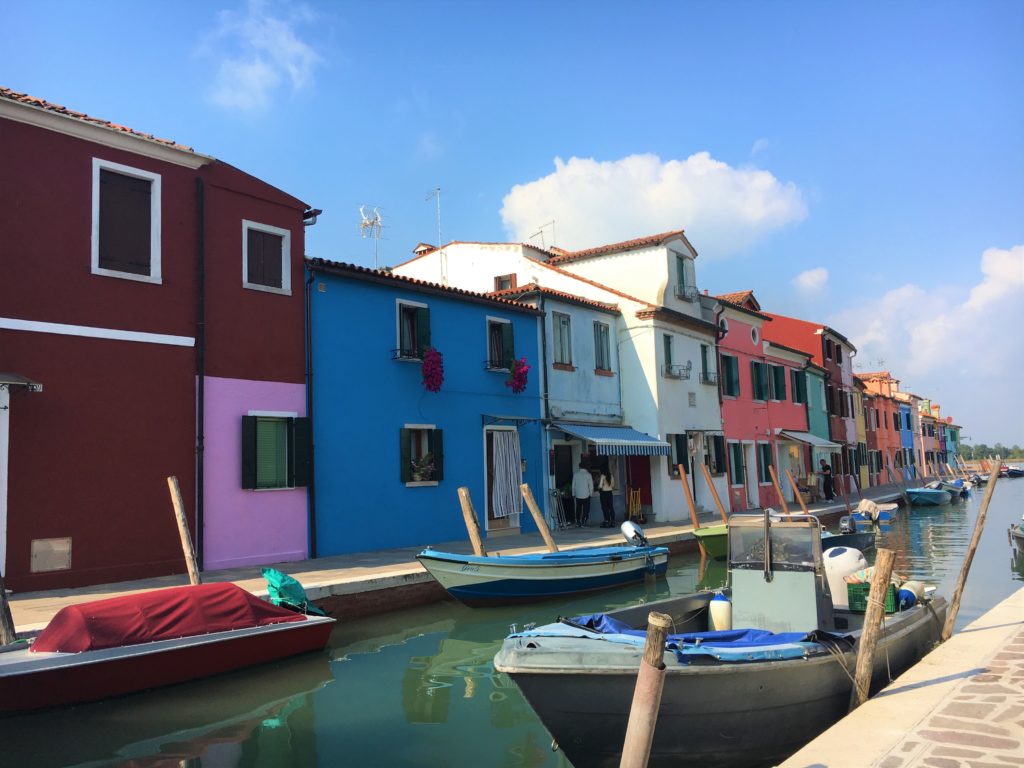 Women have been making lace here since the Renaissance, and the island is full of pretty shops to pick up unique souvenirs. At the Lace Museum, we'll meet lovely signoras at work, following the craft tradition that's been passed down to them through generations.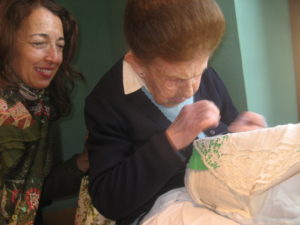 Burano is also beloved by photographers and painters for its distinctive brightly painted houses. We'll have time to shop, wander this paradise, and have lunch on our own, perhaps enjoying fresh caught seafood from the local fishermen.
Back in Venice, the evening is on your own to enjoy, with Susan's guidance.
Meals: B
GOLDEN DAY SEVEN – Saturday, October 6 – La Dolce Vita / Farewell Dinner

This is your day to immerse yourself in La Dolce Vita, and enjoy Venice according to your desires. There are many more masterpiece-filled palazzos, museums, churches, and artisan shops to enjoy. Or you may wish to visit the islands of Murano (famous for glassmaking) or Torcello, a quiet tiny treasure with amazing Byzantine mosaics in its Basilica. Susan will assist you, to custom plan your day.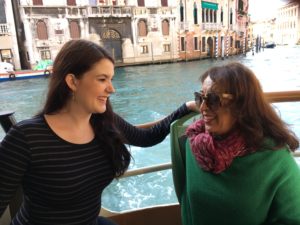 Free Options:
–Visit an impressaria, to see Venetian glass beads transformed in to beautiful jewelry and floral creations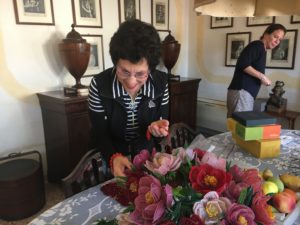 –Journal Writing Workshop
OPTIONS, for Additional Cost:
Row Venice – Take a 1.5 hour lesson on the side canals of Venice to learn to row in the style of the gondoliers.
Doges Palace Secret Itinerary Tour: A fascinating 1.15 hour tour that takes you through the secret passageways of this amazing palace
In the evening a private water taxi will arrive at our hotel to take us to a glamorous Grand Canal restaurant for our Farewell Dinner of this Golden Week.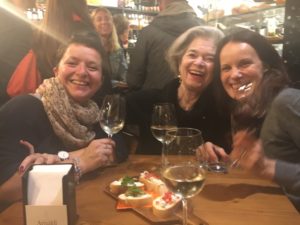 Meals: B, D
GOLDEN DAY EIGHT – Sunday, October 7 – Arrivederci

A private water taxi driver will transport you to the Venice airport or train station, where you'll depart with Golden Memories of our week together…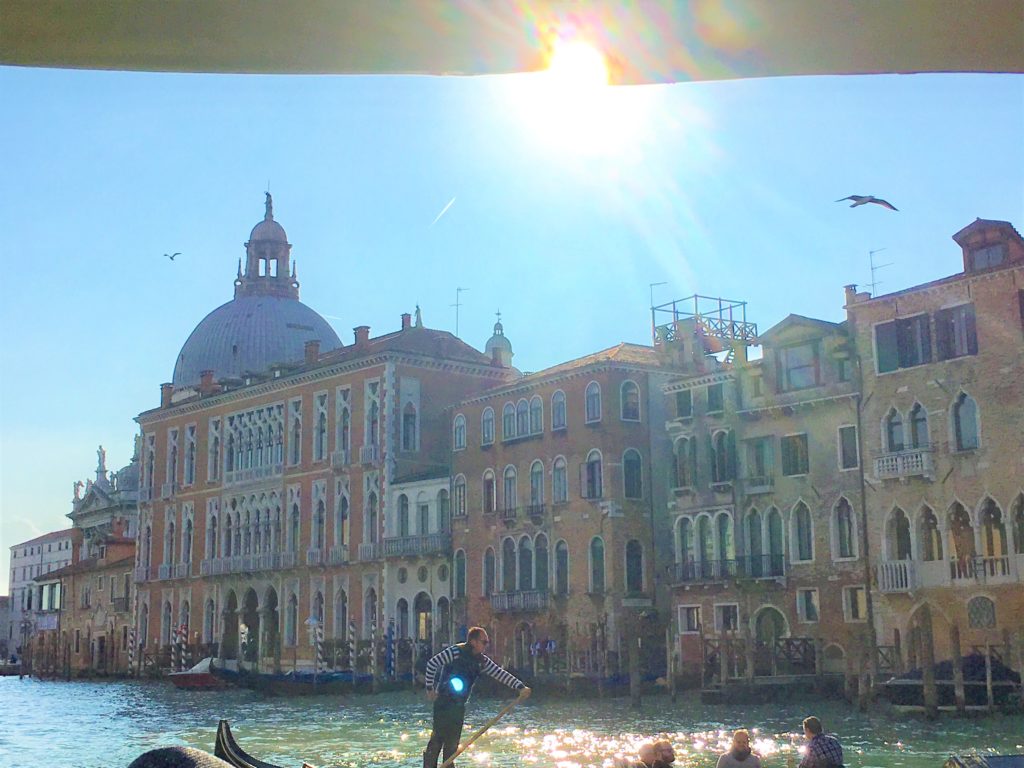 Meals: B
Activity Level: The only way to experience Venice is by foot or boat—it's a destination that happily slows us down. The itinerary includes private water taxi transportation for our group excursions, when there are returns to the hotel on foot, the walk is no longer than 20 minutes. There will be walking on calles=canal sidewalks, up and down on bridges, and through museums and churches—so bring comfortable walking shoes. If you would like to take a public vaporetto=ferry, during your free time, the cost is 7euros per ride.  Our hotel is set conveniently at a vaporetto stop.
CLICK HERE for Raves for Susan Van Allen's Golden Weeks in Italy
For more information, and to sign up for this adventure, Contact Christine at Perillo Tours Today: support@italyvacations.com, 800-482-5925
(10am to 6pm, Eastern Standard Time)
Would you like to arrive early or extend your Golden Week? Christine can arrange for discounted hotel rates and packages. Just ask!