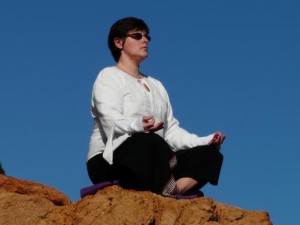 We're grateful to have Alexandra Redmond join us to give her expert advice about Ogliastra in eastern Sardinia.  Alexandra is a lover of nature, a vegan, and a yoga  teacher, who moved to the paradise of Sardinia from Brighton, UK. In 2009 she blended her love for the island with her longtime practice of yoga and meditation, and created Yoga in Sardinia, a non-profit organization that offers travelers Yoga and Mediation classes and retreats in Sardinia and an online Stress Management Course for those that can't attend in person.
We're grateful she's joining in with us to share her advice for a Golden Day in Ogliastra: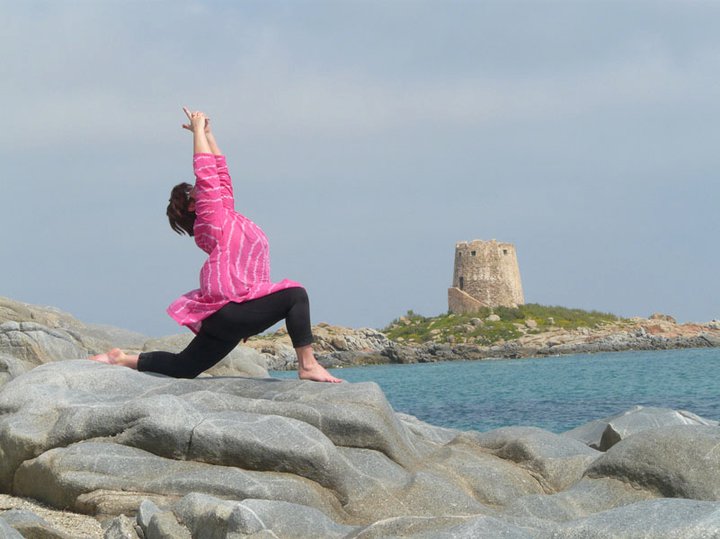 Here are a few great sights within driving distance of Ogliastra for you to choose from…
 Nuraghe Serbissi – wonderful Nuraghe with caves that run underneath the site and English speaking guides. You need a car to reach it or you can book an excursion as it is a little out of the way and off the beaten track, but it is a stunning site to visit in the heart of the Tacchi D'Oglisatra.
Grotta su Marmuri(Piazzale Grotte sui Marmuri,08040,0782 79859)– spectacular caves and there is usually an English speaking guide. Bring warm shoes and a jacket, it's 10 degrees in the caves and that is cold when you've been in the 30 degree heat of the Sardinian sun!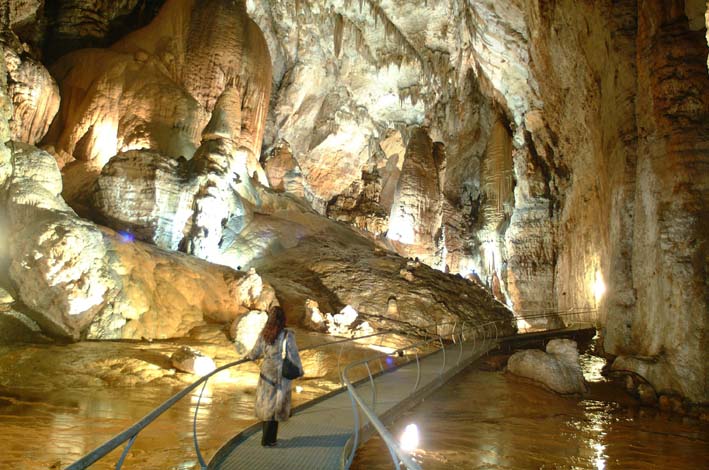 Baia Cea(Localita Marina di Cea, 08042 Bari Sardo) A stunning beach with red rock formations jutting from the water. The sea is clear and warm, the beach is fine white sand. It is well serviced with bars and easy to reach by car. Best to visit May, June or September as it gets really busy in August.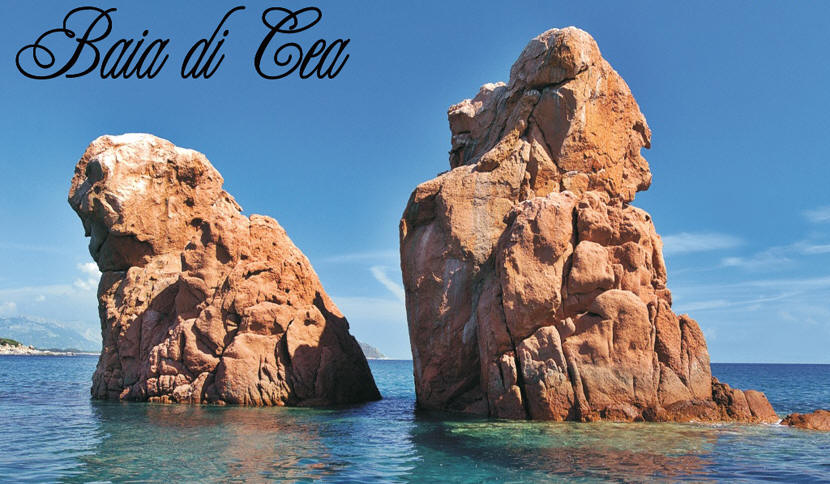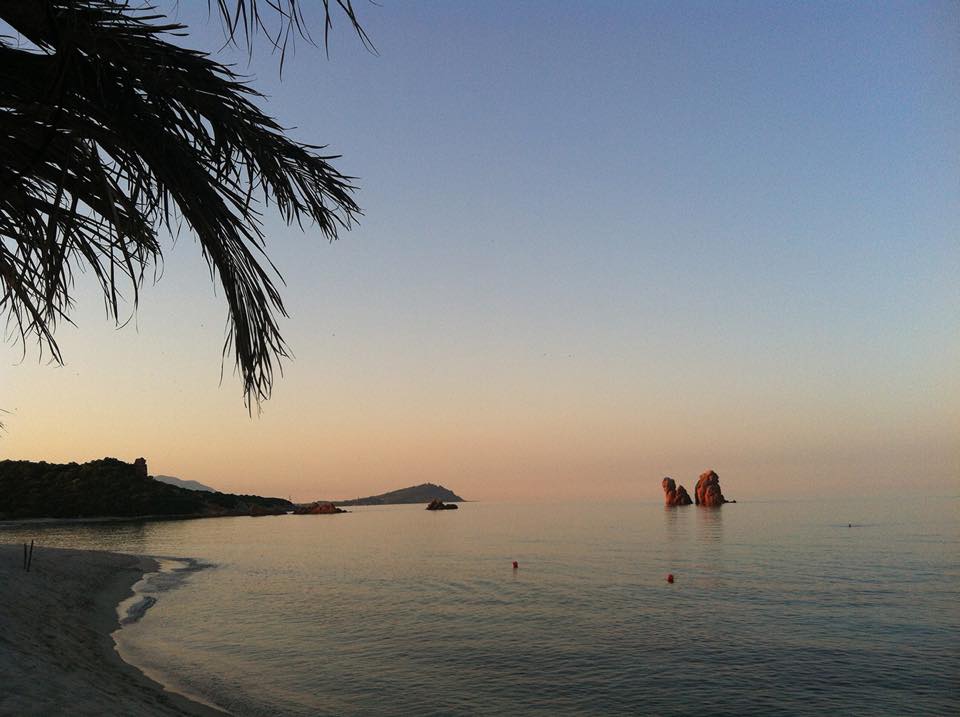 If you are looking for total peace and quiet, take a lovely short walk here to some really pretty, gentle waterfalls and pools. It's a great place for some silent meditation and contemplation away from all the crowds. You can park at the Campsite and take a walk from there (about 3km on fairly flat terrain) or you can drive directly to within 400m of the waterfalls, however the road is a little terrifying if you are not used to single track lanes with a steep drop!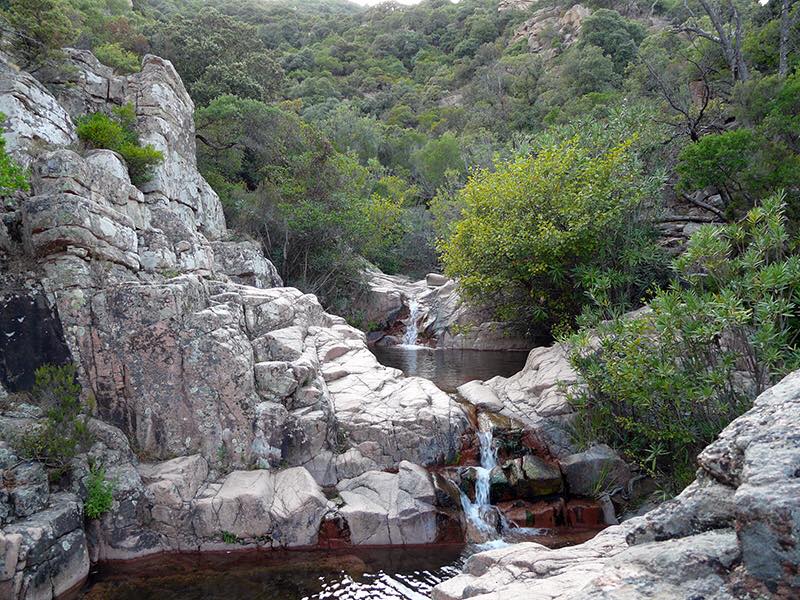 For refreshment, go to Baia Cea Bar(Via Alessandro Manzoni, 18, Girasole Provincia dell'Ogliastra,3396337171) behind the palm leaf umbrellas you'll discover a cool, shaded oasis where the breeze from the sea and views of the red rocks is amazing. Here you can get coffee, apertivo, bar snack, gelato and a wonderful, healing massage with a stunning sea view! Order a refreshing Aperol Spritz or a cool Sardinian Ichnusa and book an aromatherapy massage with a Reiki Master to iron out those tension spasms and tired, achy muscles.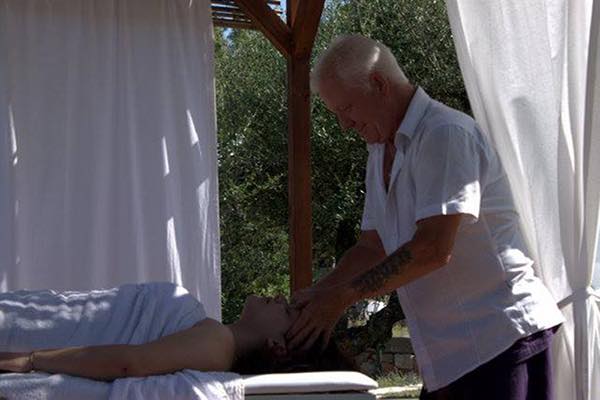 You can enjoy a great meal and stay at the 4-star Abatasar Hotel(Via Porto Frailis, 11)- where they have vegetarian and vegan menus, as well as coeliac options. As always in Sardinia, (as long as you are not vegan), order the Curlugiones which are pasta parcels filled with mint, potato and pecorino cheese, drizzled with tomato sauce and for dessert order the Sebadas (gluten free versions are usually available if you ask)…two local and traditional Sardinian specialities. Vegans visiting Sardinia generally should try to let any restaurants know in advance, they will be able to offer you something lovely, fresh and vibrant, but Sardinians are not generally well versed with the vegan diet and may need a bit of time to think about it!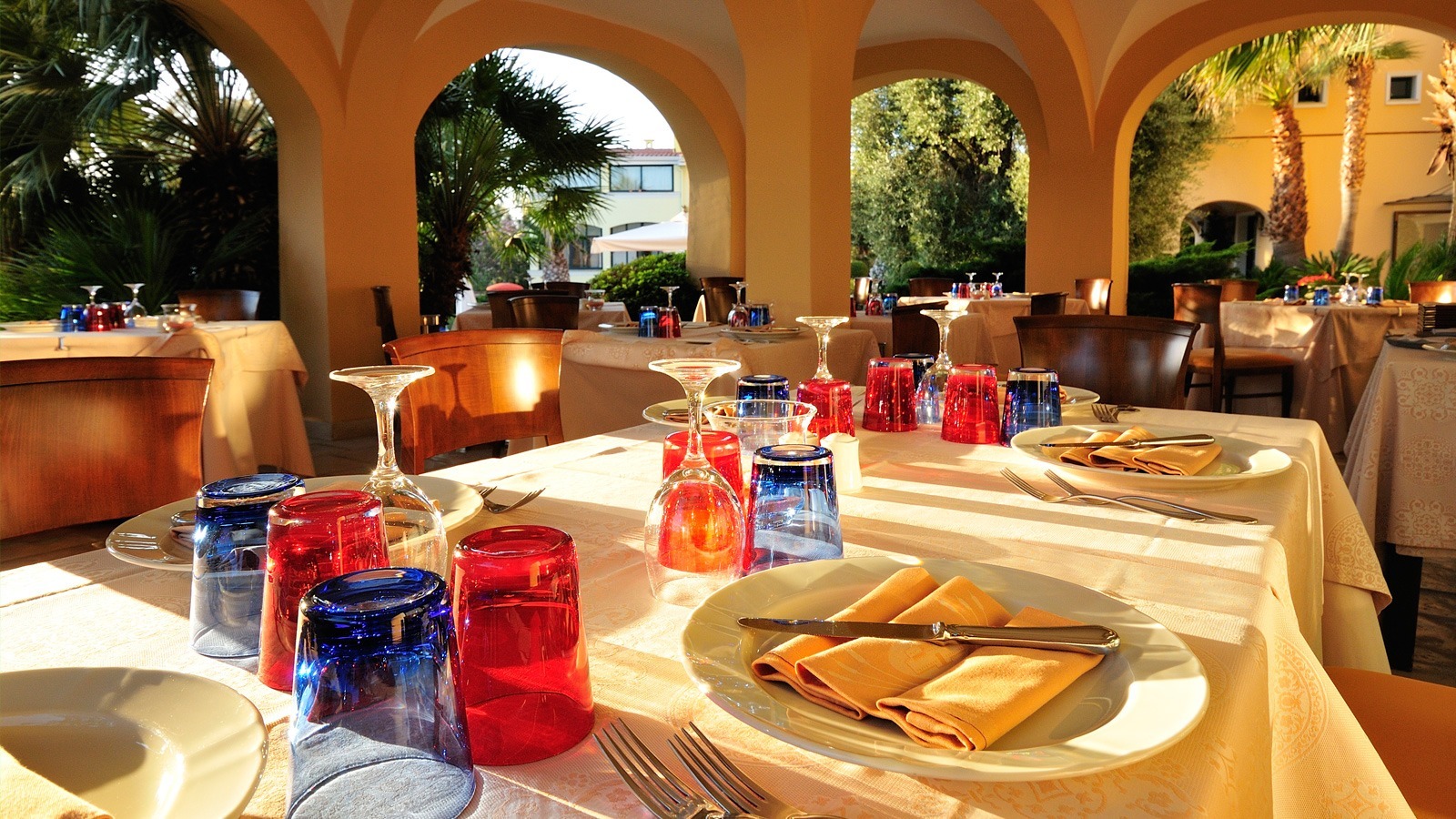 Or check into the Galanias Hotel and Retreat(Via Belvedere 08042, 78229972) – a lovely hotel 4km from Bari Sardo town, within half a kilometre of the beach of Bari Sardo, which has a Saracen Tower and is the start of a stretch of beach that spans down past Cardedu to Perda Pera, about 8km of beach. They have a fantastic restaurant with seating by the gently lit pool, and the views from the terraces towards the beach and tower are stunning.
 Grazie Alexandra, for your beautiful advice for this amazing destination!